Page 4 of 6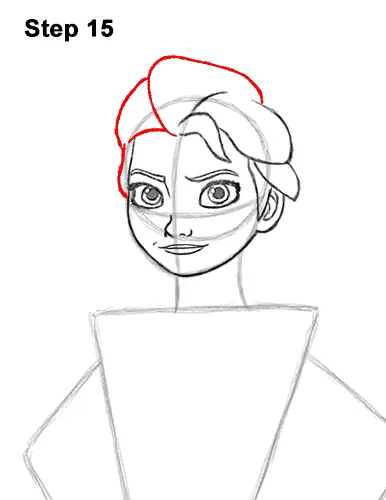 Step 15: On top of the head, draw a big, curved line for the main clump of Elsa's hair that sweeps backward. On the top, left side draw a few more curved lines along the edge of the initial circle for the rest of the hair.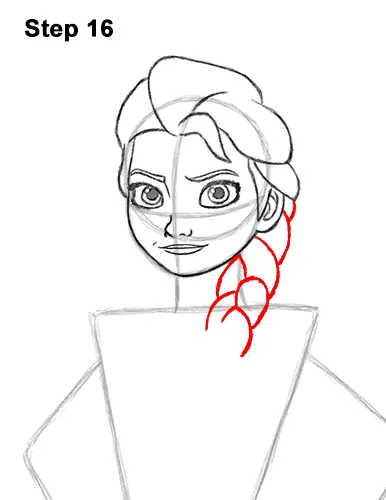 Step 16: Below the ear, draw Elsa's braid as a series of short, curved lines that overlap each other. The braid should slope to the left to overlap the initial shape of the neck.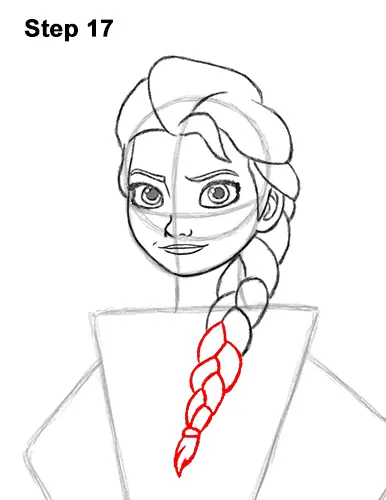 Step 17: Continue to draw overlapping curved lines for the rest of Queen Elsa's braid. The curved lines should gradually get smaller the lower they are. The braid should extend to about the middle part of the initial triangle guide for the torso. At the tip of the braid, draw a pointy shape for the end of the hair.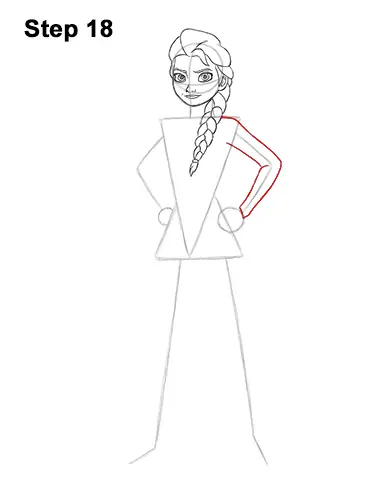 Step 18: Use the angled line on the right as a guide to draw the Elsa's arm. Follow the path of the guide and draw the shape of the arm around it. The arm should be thinner at the wrist. At the end of the arm, draw a V-shaped line for the dress cuff.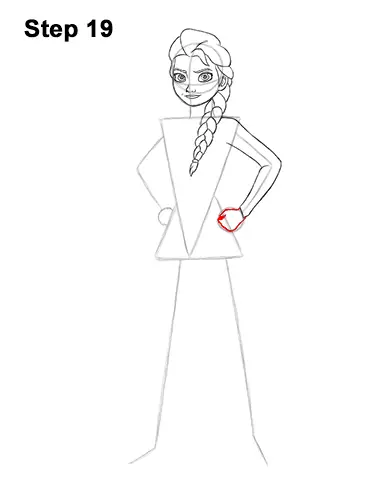 Step 19: Use the small circle at the bottom as a guide to draw Elsa's fist. Follow the edge of the circle as you draw the fist but make the sides blockier. Make the line at the bottom wavier for the knuckles. Add a couple of short, curved lines on the left for the rolled-up fingers and thumb.