Page 3 of 6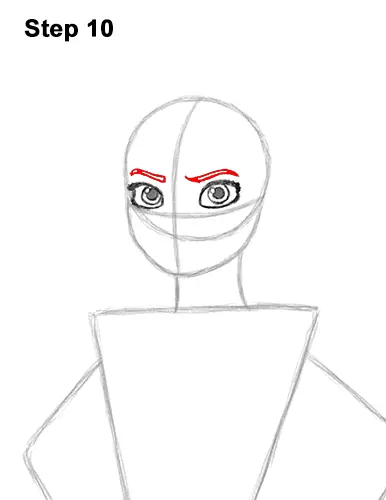 Step 10: Draw a thin, long shape over each eye for Queen Elsa's eyebrows. The eyebrows should slope down toward the middle.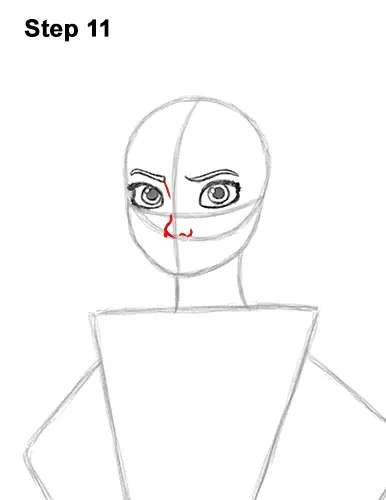 Step 11: Draw Elsa's nose above the bottom edge of the main circle. The tip of the nose consists of a curved line. The nostrils are made up of smaller curved lines on the sides of the tip of the nose. Draw a line next to the eyebrow on the left for the bridge of the nose.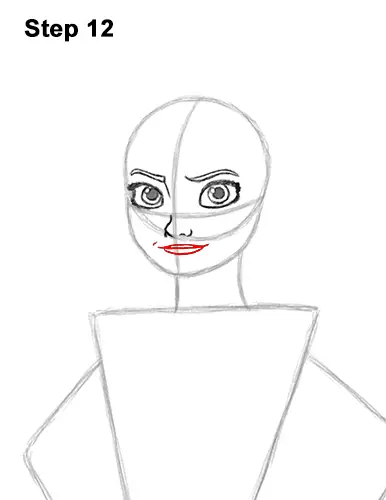 Step 12: Below the nose, draw a long, horizontal line for Elsa's mouth. Above and below the mouth, draw a curved, horizontal line for the lips. Draw a small line on the left side for a smile line.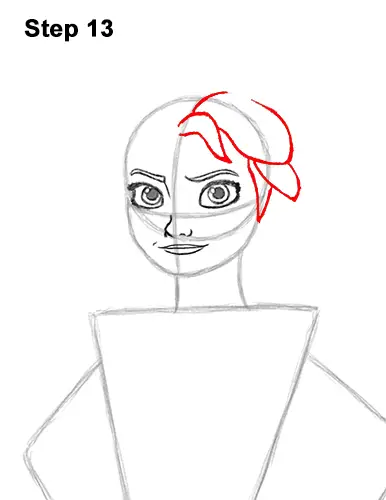 Step 13: Draw the top, right portion of Elsa's hair using a series of curved lines. At the top of the vertical construction line, draw a thick, pointy shape for a clump of hair. To the right, draw a bigger clump of hair along the edge of the original circle using longer curved lines. Below that draw two smaller clumps of hair along the left edge of the original circle, to the right of Elsa's eyes. These last two clumps of hair should be pointy at the bottom.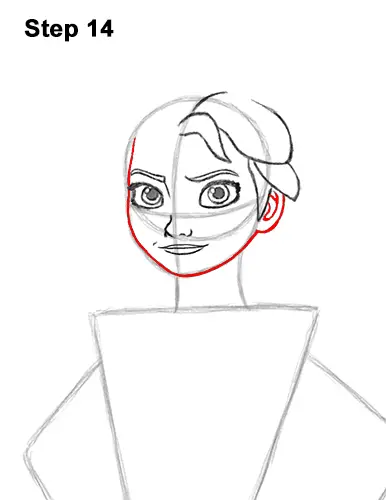 Step 14: Darken the initial arc to create Elsa's chin and jaw. Draw a line on the left side of the eye for the side of the head. On the right side, draw a curved line for the ear. Inside the ear, draw a few curved lines for structure.