Page 1 of 3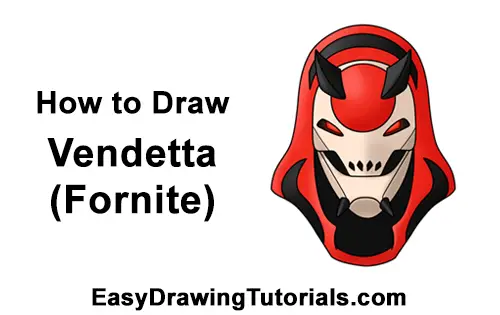 Use the step-by-step drawing instructions below to learn how to draw the max level Vendetta mask from Fortnite. Stay tooned for more drawing tutorials!
Stay tooned for more free drawing lessons by:
All of the free art lessons on EasyDrawingTutorials.com are good drawing tutorials for beginners and experienced artists. The online tutorials are easy to follow; they teach you the how to draw basics while showing you how to draw fun characters step by step. Each character's drawing tutorial has step-by-step photos and written text to follow along with as you draw.
RELATED TUTORIALS
To draw Vendetta from Fortnite step by step, follow the step-by-step drawings below. The new lines in each step are shown in red, and each step is explained in the text below the photo, so you'll know exactly what to draw in each step. Take your time and draw at your own pace.
Intro: Start off with a pencil sketch. In the beginning stages, don't press down too hard. Use light, smooth strokes for sketching.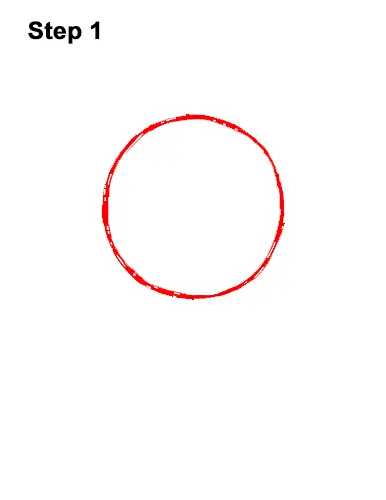 Step 1: Draw a big circle near the middle of the paper as a guide for Vendetta's head. If you're struggling to draw the circle, just trace the outer rim of a small, circular object like a coin or a lid.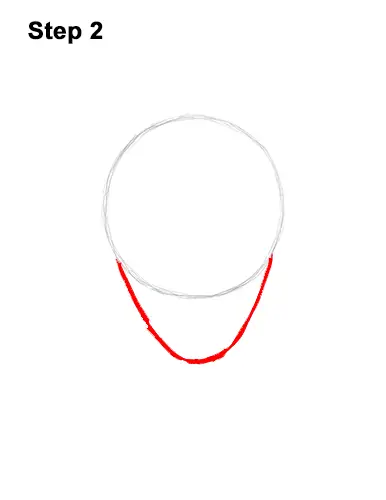 Step 2: Below the circle, draw a curved line for the lower part of Vendetta's head. This line should be similar to the letter U with a narrow bottom.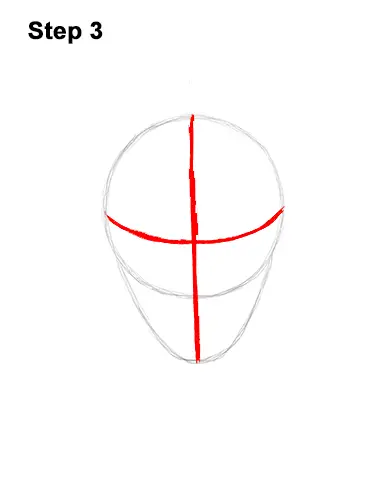 Step 3: Draw two intersecting lines across the entire head as guides to help you place Vendetta's facial features later. The horizontal line should curve a bit.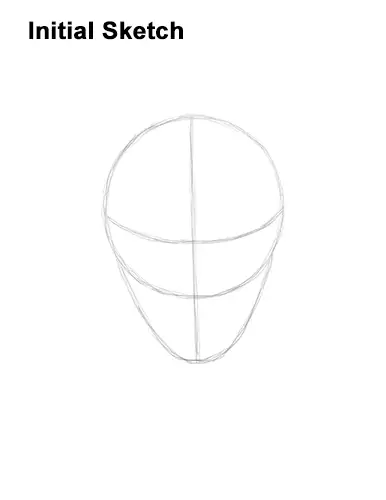 That's it for the guides! For the next steps, use darker lines for a more defined drawing of this Fortnite character.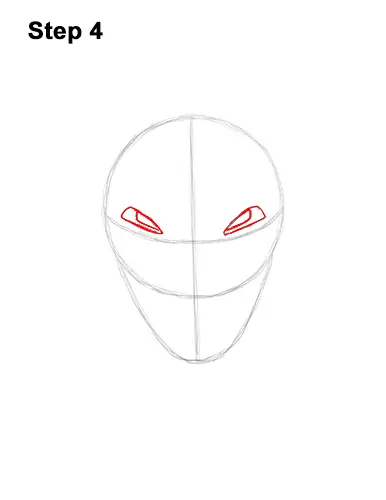 Step 4: For Vendetta's eyes, draw two small triangular shapes sitting on top of the horizontal guide line. The eye shapes should be thin. Pay attention to their size in relation to the rest of the head. Inside each eye, draw a curved line for the inner section.