Page 3 of 3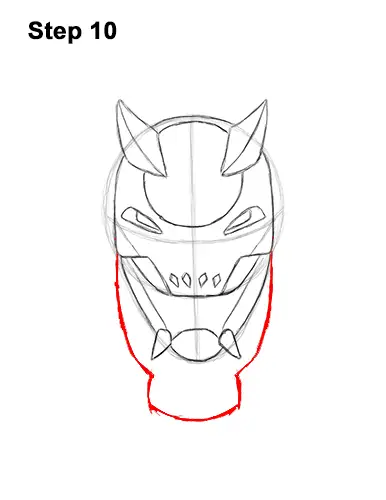 Step 10: Below the mask, draw a series of long, curved lines for the inner bottom part of Vendetta's hood.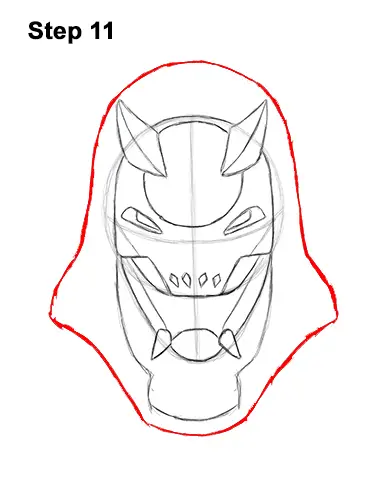 Step 11: Draw the outer part of Vendetta's hood as a big, curved shape around the whole head. The top part of this shape should be a curved dome. The sides curve outward a bit, and the bottom should be narrower than the top.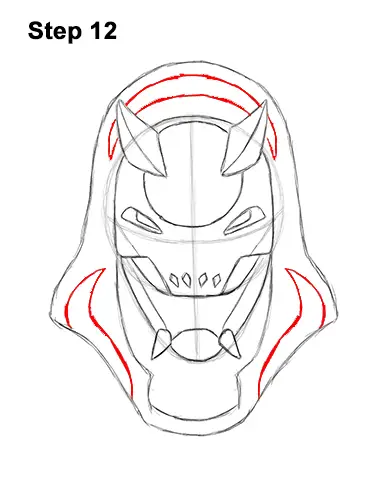 Step 12: Add a few curved lines at the top and sides of Vendetta's hood for its design. Don't overlap the horns as you draw the design at the top.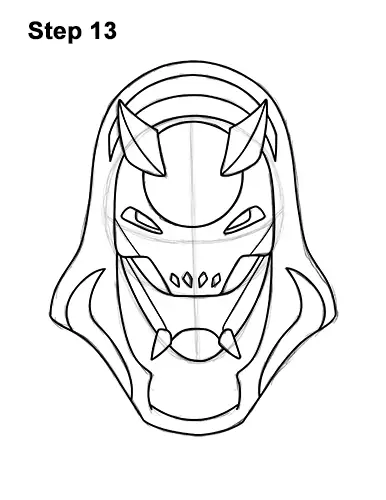 Step 13: For a more finished look for your Fortnite character, carefully go over the final sketch lines with a pen or marker.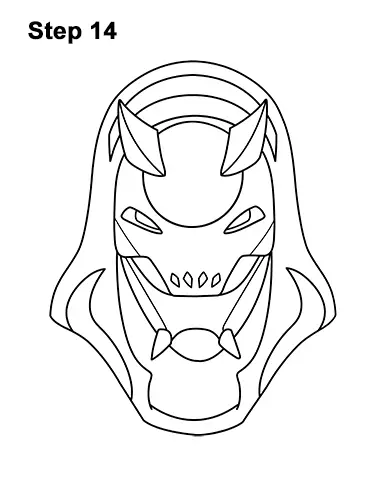 Step 14: After inking Vendetta from Fortnite, get rid of every pencil mark with an eraser.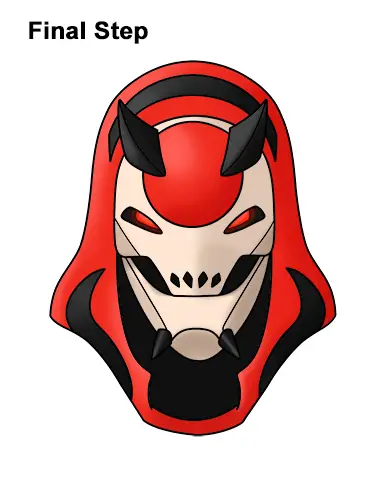 Final Step: Color your Vendetta mask drawing using color pencils, markers or crayons! Use red for the main part of the hood, the big circle on the forehead and the eyes. Use black for the design on the hood, the horns, the inner bottom of the hood and the small section in the mask. Color the left side of Vendetta's horns slightly lighter to give the shapes more dimension. Use a bit of gray on the right side of the mask for shadows.
Thanks for visiting! Subscribe to the EasyDrawingTutorials YouTube Channel for video drawing tutorials.

To learn how to draw animals, visit How2DrawAnimals.com.
RELATED TUTORIALS