Page 7 of 7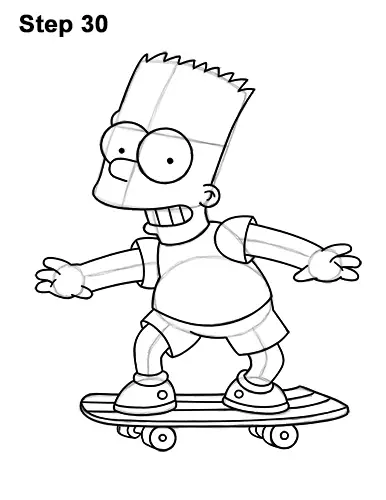 Step 30: For a more finished look, carefully go over the final sketch lines with a pen or marker.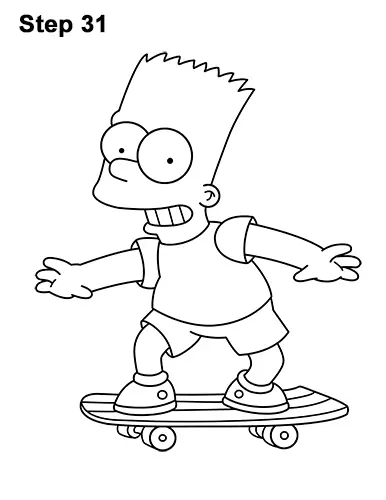 Step 31: After inking, get rid of every pencil mark with an eraser for a cleaner drawing.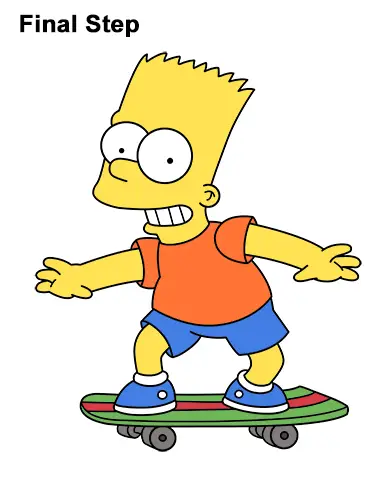 Final Step: Color your Bart Simpson drawing using color pencils, markers or even crayons! Use yellow for the skin. Use orange or red-orange for the shirt. Color Bart's shorts and shoes blue. Leave the circle on the shoes and the soles blank. You can color Bart's skateboard deck however you'd like, but on The Simpsons TV show, it's usually green with a red stripe. Color the wheels and visible part of the trucks gray. Don't forget to pause the video after each step to draw at your own pace.
Thanks for visiting! Subscribe to the EasyDrawingTutorials YouTube Channel for a new tutorial every Sunday.

To learn how to draw animals, visit How2DrawAnimals.com.
RELATED TUTORIALS