Page 3 of 7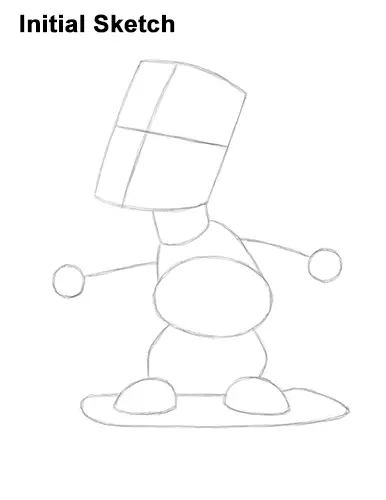 That's it for the guides! For the next steps, use darker lines for a more finished drawing.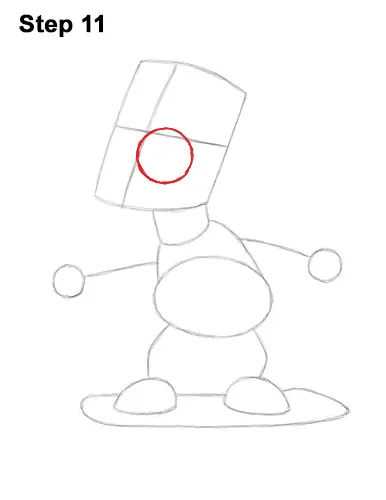 Step 11: Draw a big circle inside the head for Bart Simpson's first eye. Use the initial construction lines as guides for the eye's placement. The top and left edges of this circle should touch the construction lines. Notice the space between the lower and right edge of the circle and the head.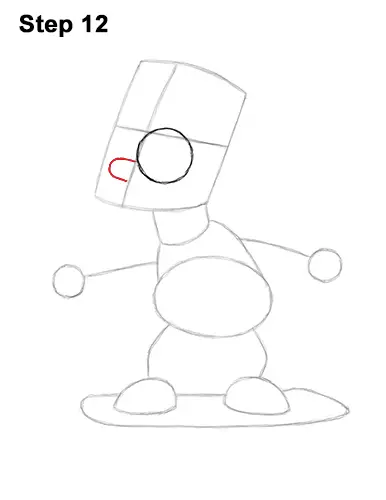 Step 12: On the lower, left side of the eye, draw a small curved line for the nose. The shape of Bart Simpson's nose should be similar to the letter U on its side.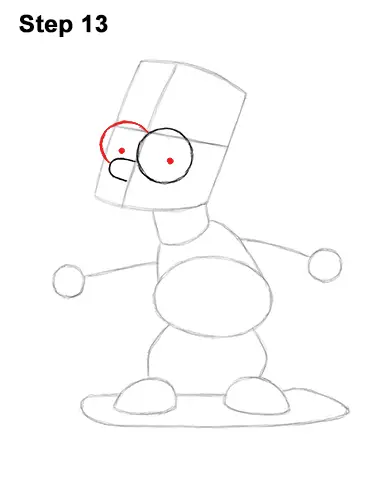 Step 13: Above the nose, draw a curved line or half-circle for the other eye. Use the side of the head and the construction lines to help you draw the eye. Draw a big dot inside each eye for the pupils. The pupils should be close to the right edge of Bart's eyes.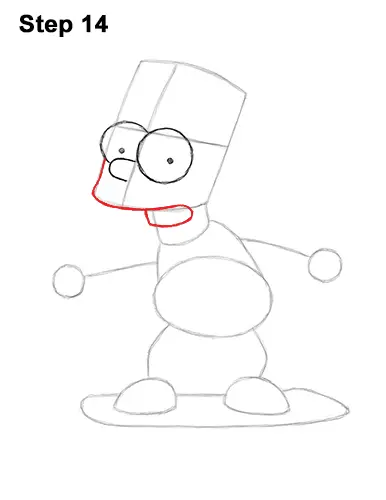 Step 14: Darken the lower, left side of the head to create the top lip. Make the line curvier at the corner and extend it toward the neck for the mouth. Inside the neck, curve the line downward to create Bart Simpson's smiling mouth. Curve the line back to the left out of the neck to finish with the smiling mouth.