Page 6 of 7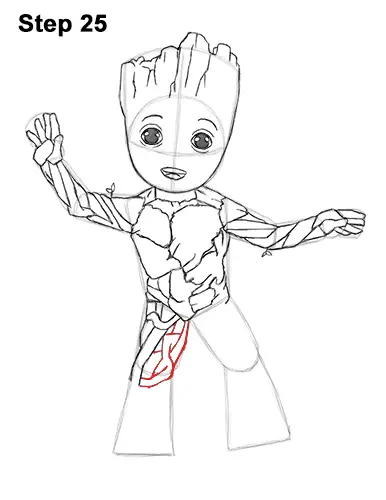 Step 25: Continue drawing the vine-like shapes within the U-shaped guide. The shapes in the appendages should be thin, long and vine-like, while the shapes in the torso should be more bark-like. The vines on Groot's legs should overlap one another.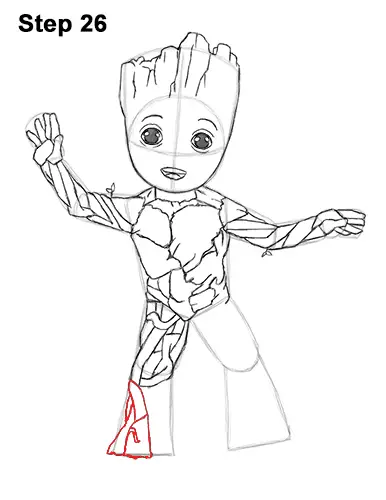 Step 26: Continue drawing the bottom half of the leg the same way. While the top should be vine-like, the bottom should be wide and stump-like. The bottom of Baby Groot's foot is divided into three sections. Draw the middle and left section first.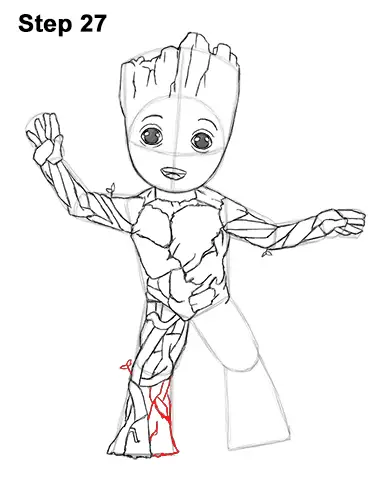 Step 27: Now add the rightmost section of Groot's foot as a big shape. Draw more long, thin vines to connect to the top of the leg. Make sure everything stays within the guides. Add some leaves on the side using tiny ovals.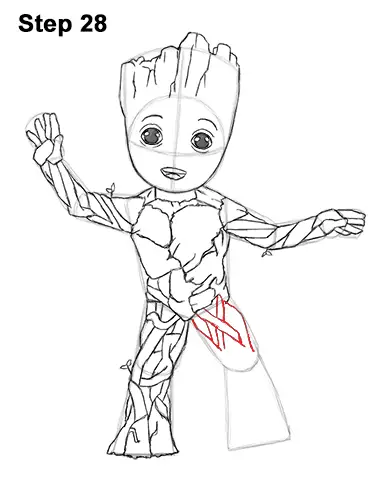 Step 28: Use the U-shaped line as a guide to draw the top part of Baby Groot's other leg the same way. Use a series of thin, long shapes within the guide for the vines on the leg. Draw some of the vines overlapping each other.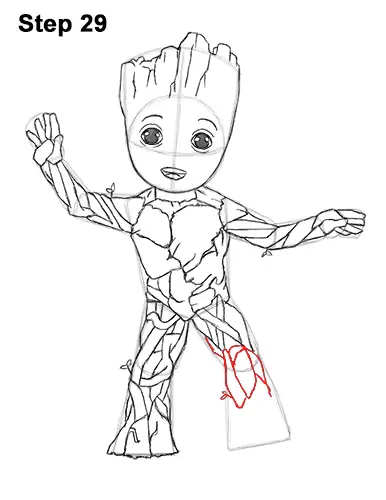 Step 29: Continue drawing shapes inside the guides for the middle part of the leg. Draw the shape wider the lower on the leg they are. The shapes on Groot's legs don't necessarily have to look like each other. Curve the shapes so that they follow the form of the initial guides.