Page 3 of 6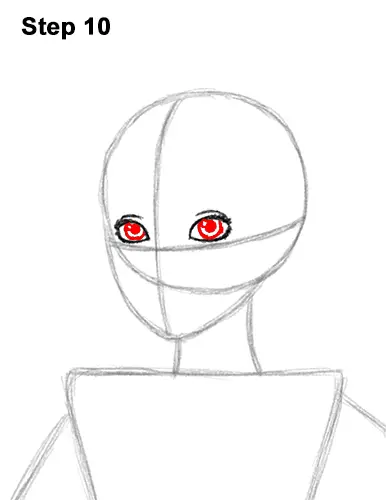 Step 10: Inside each eye, draw a small circle for the irises. The iris on the left should be close to the right edge of the eye. The iris on the right should be near the middle of the eye. Inside each iris, off to the side, draw a tiny circle to represent glare. In the middle of each iris, draw a big dot for Elena's pupils. Don't overlap the tiny glare circles as you add the pupils.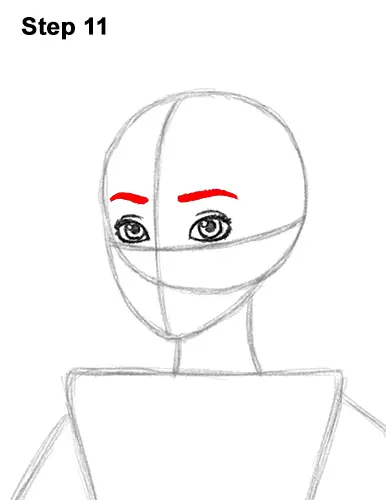 Step 11: Above each eye, draw a dark, thick line for Elena's eyebrows. The eyebrow on the left should bend a bit near the left tip. The right side of the eyebrow should be thicker than the left side. The eyebrow on the right should be a bit longer, and it should bend closer to the middle. The shape of the eyebrow should be thick on the left side and gradually get thinner toward the right.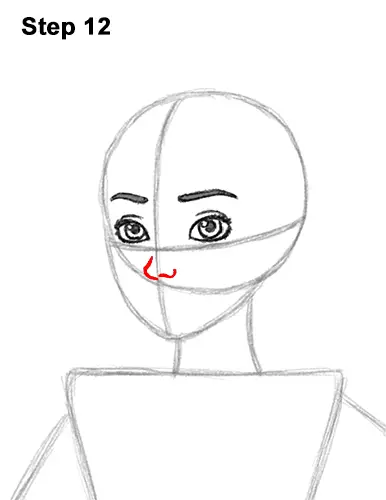 Step 12: Below the eyes, close to the left side, draw a curved line similar to a less-than sign (<) for the nose. To the right, draw a couple of short, curved lines for the nostril. Use the initial lines as guides for the position of the nose. Elena's nose should be close to the lower edge of the circle.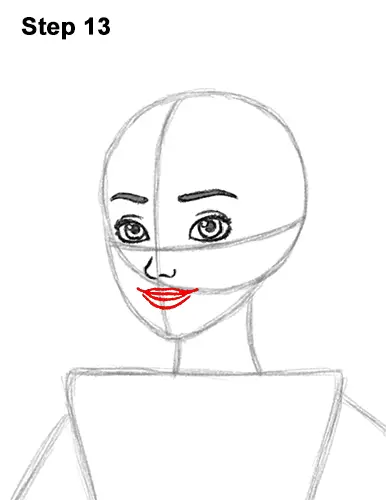 Step 13: Under the nose, draw a curved, horizontal line for the first part of the mouth. On top of this line, draw a shorter, wavy line for Elena's top lip. Under the first line, draw a short, curved line for the open mouth/teeth. Below that, draw a longer, curved horizontal line for the lower lip. Pay attention to the length of the mouth in relation to the nose.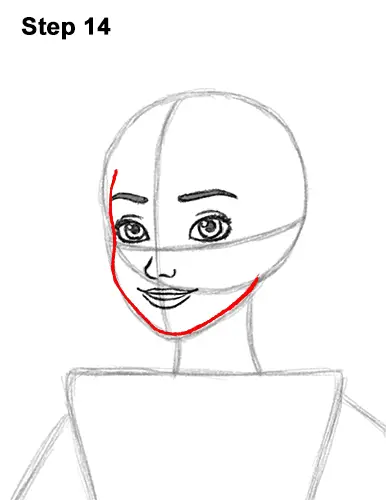 Step 14: Use the initial shapes as guides to draw the lower half of the head. As you darken the left side, dip the line in toward the eye a bit. Below the eye, curve the line back to the left a bit to create the cheek. For the bottom part, just follow the path of the guide and darken the line. On the right side, only darken the line up to the edge of the initial circle for Elena's jaw.