Page 2 of 6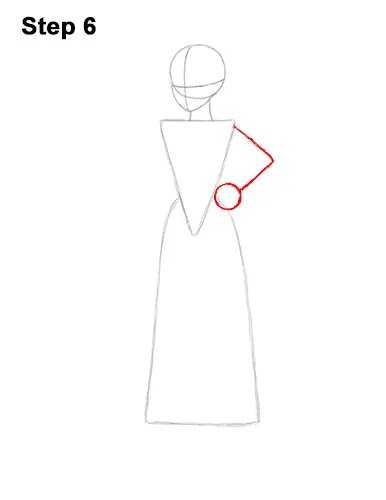 Step 6: On the right side of the body, at the top, draw an angled line as a guide for Elena's first arm. At the bottom end of the line, draw a small circle as a guide for the hand.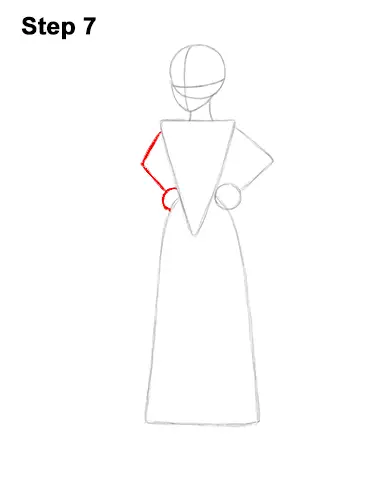 Step 7: On the left side, draw similar shapes as the guide for Elena's other arm and hand. The circle at the bottom should be mostly hidden by the body.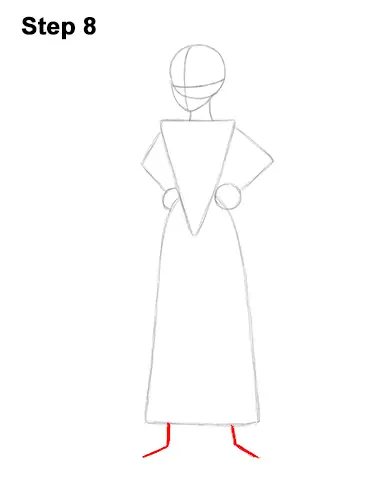 Step 8: Below the dress, draw two short, angled lines as guides for the feet. Don't draw the lines too long, otherwise Elena will have big feet.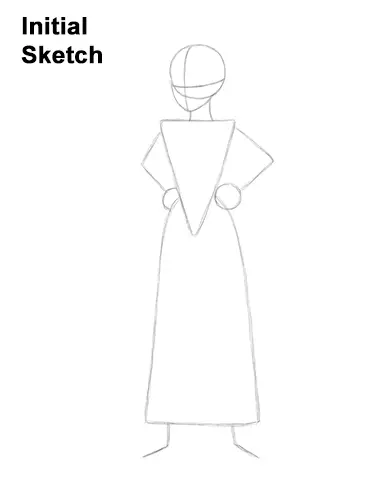 That's it for the guides! For the next steps, use darker lines for a more defined drawing.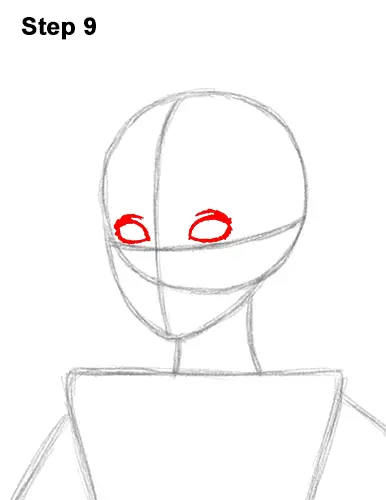 Step 9: Inside the head, lightly sketch two small ovals for Elena's eyes. When you get the size and position of the eyes right, darken the eyes. Use the initial lines as guides to help you with the placement. As you darken the shapes, make the sides pointier like footballs. Add a few dark, spike- like shapes along the edges of the eyes for the eyelashes. Make the outer edges of the eyes thicker as you add the spiky eyelashes. Draw a short, curved line above each eye for Elena's eyelids.