Page 4 of 5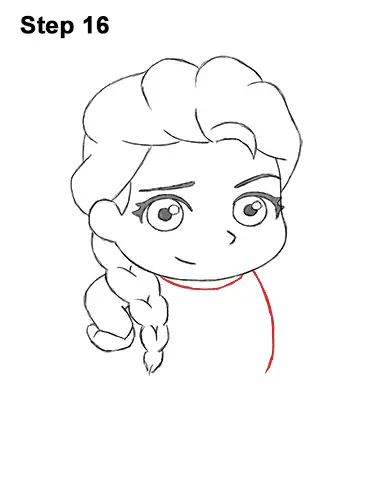 Step 16: On the lower, right side of the head, draw a long, vertical line for the torso. Draw a curved horizontal line under Elsa's head for the dress' collar.
Step 17: Below the hand, draw a curved vertical line for the rest of Elsa's dress. Add another vertical line on the right side and connect both vertical lines with a long horizontal line at the bottom. Below the braid, draw a short vertical line for the dress' slit.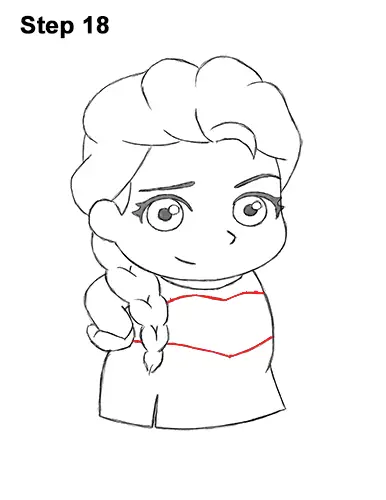 Step 18: Near the collar, draw a couple of curved lines to add more detail to Elsa's dress. Draw another curved line that bends in the middle along the torso to finish the details on the dress.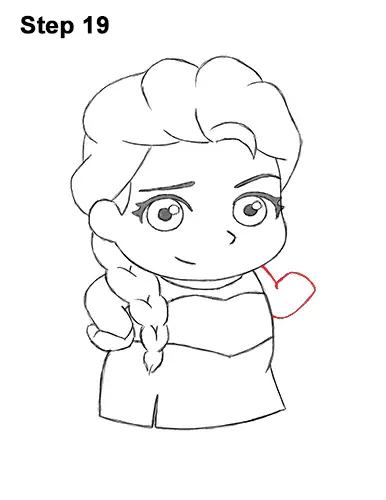 Step 19: On the top, right side of the body, draw a couple of V-shaped lines for chibi Elsa's second arm. Add a curved line on the top, right side of the arm for the dress' sleeve.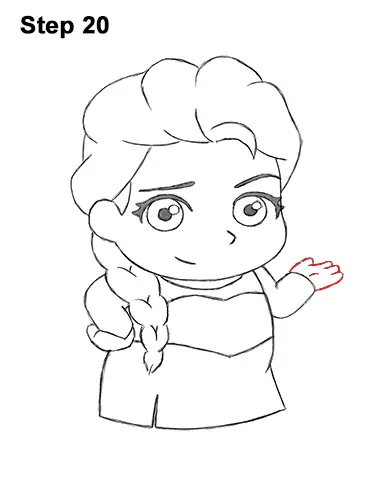 Step 20: Using a series of short, curved lines that overlap each other, draw the fingers above the sleeve. Pause the video so that you get that shape of Elsa's hand right. The thumb should be at the top, near the middle.