Page 3 of 5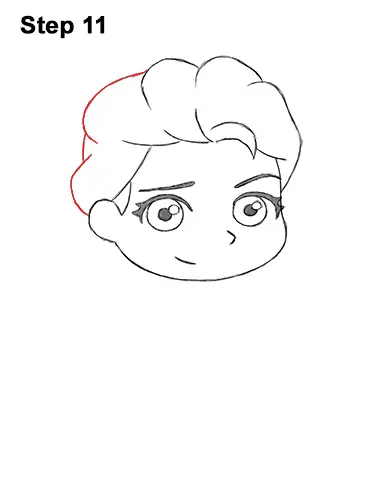 Step 11: Draw a few more long curved lines on the top and left side of the head to complete the shape of mini Elsa's hair. These lines should curve to conform to the shape of the head and end right on top of the ear.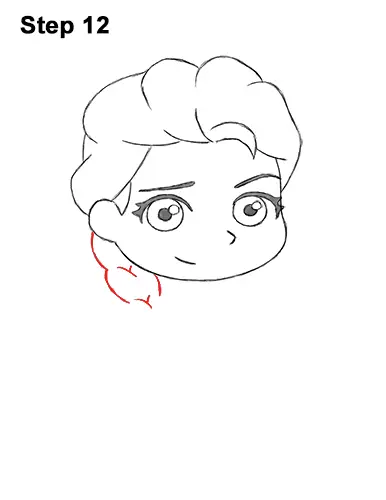 Step 12: On the lower, left side of the head, draw a couple of curved lines similar to parenthesis () for mini Elsa's braid. Add a couple of Y-shaped lines in the middle for extra detail.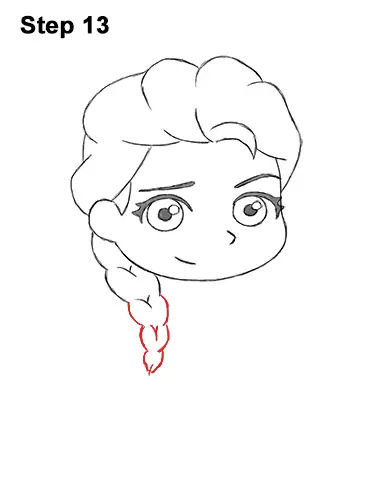 Step 13: Use a few more parenthesis- like lines and Y- shaped lines at the bottom to finish the rest of Elsa's braid.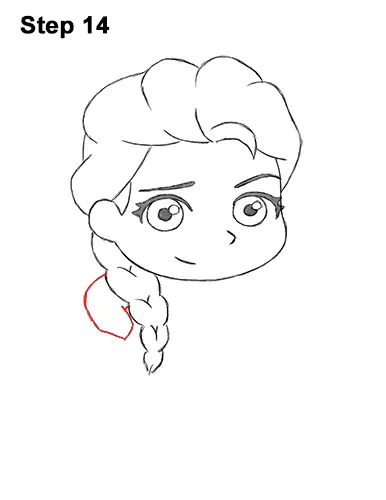 Step 14: To the left of the braid, draw a couple of long curved lines for mini Elsa's first arm. Draw a V-shaped line at the bottom for the dress' sleeve.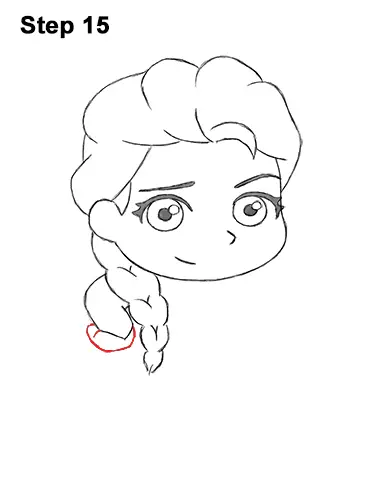 Step 15: Right below the sleeve, draw a long curved line for chibi Elsa's hand and folded fingers.