Page 2 of 5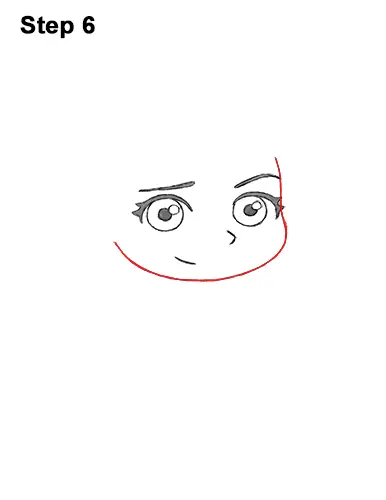 Step 6: Draw chibi Elsa's head by first drawing a curved, vertical line next to the eye on the right. Make a small mark under the mouth. Connect the line on the side with the small mark using a curved line. Continue drawing the curved line toward the right to finish the shape of the head.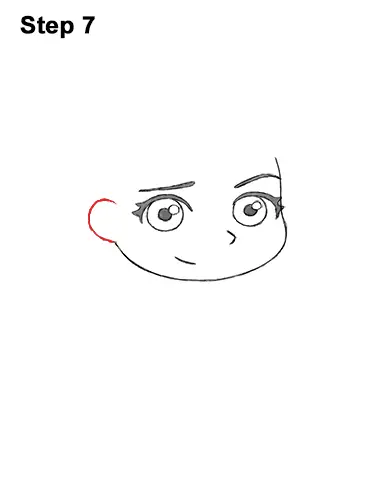 Step 7: Draw a C-shaped line on the left for mini Elsa's ear.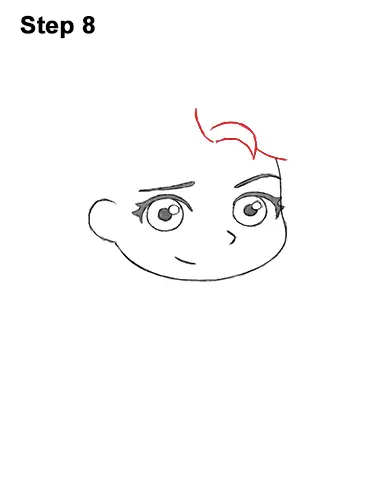 Step 8: Draw a clump of hair above Elsa's eyes using a couple of curved lines. On the left side of the clump of hair , draw a curved vertical line. On the right side, draw a curved horizontal line.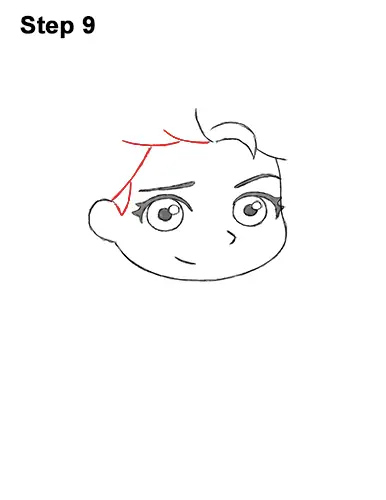 Step 9: Continue drawing the front part of chibi Elsa's hair by drawing two more curved lines on the left side. Add a longer diagonal line on the left that connects to the ear and a V -shaped line under it.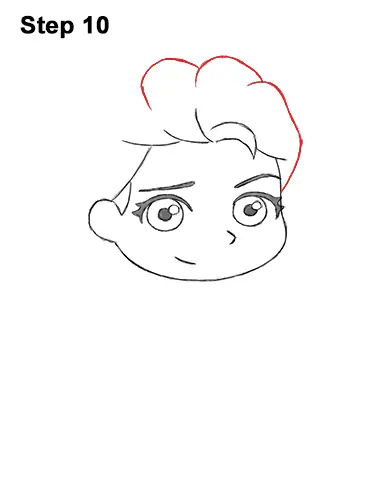 Step 10: Now draw the top part of the hair. First draw a long curved line on the top, right side of the head that ends on the right side of the face. To the left of that line, draw two more curved lines for the large clumps of hair on the head. Notice that these curved lines almost touch the curved lines below them.