Page 3 of 5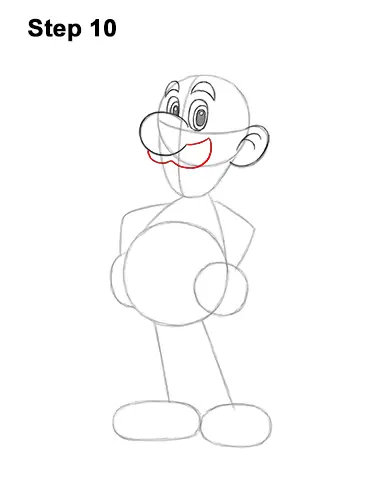 Step 10: Under the nose, draw Luigi's big mustache using a few curved lines. Use the bottom edge of the initial circle as a guide to how big the mustache should be. The left side of the mustache should be smaller, and it should be partially outside of the initial circle.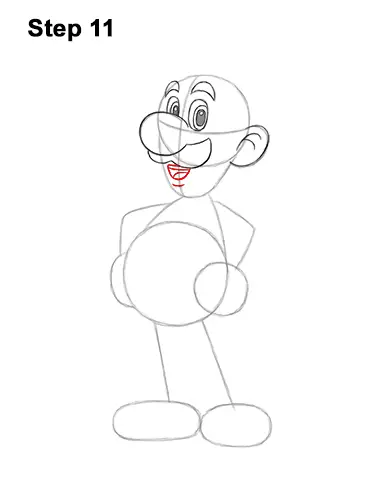 Step 11: Below the mustache, draw a small shape that's similar to the letter D on its side for the open mouth. Inside Luigi's mouth, draw two short lines for the teeth and tongue. Draw another line under it for the lower lip.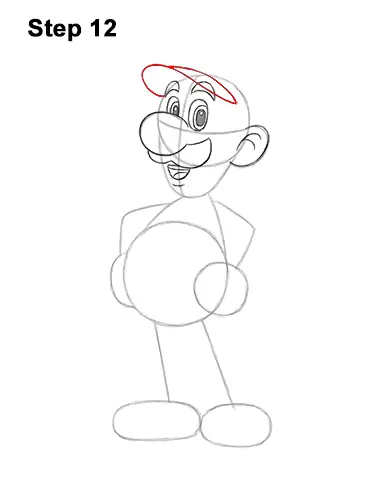 Step 12: Along the top of the head, lightly sketch a thin, tilted shape with pointy sides for the first part of the cap's bill. This shape should be similar to a triangle. Tilt the shape so that it overlaps the eyebrow on the right. Only the left side should stick out of the initial circle. When you get the shape right, darken the lines. On the left side, lightly sketch a small, C-shaped curved line for the rest of the curved bill of Luigi's cap. Don't make this curved line too long. When you get the curvature right, darken the line.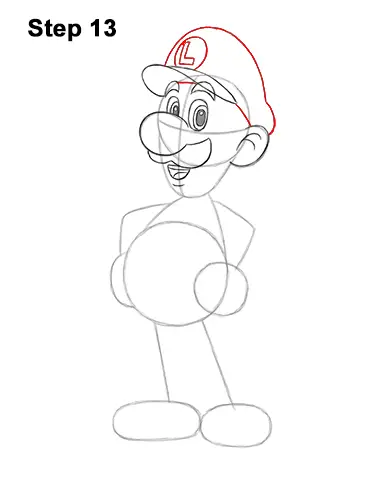 Step 13: Above the head, draw a tall arc for the top part of this Nintendo character's cap. Pay attention to how high the line goes. Sketch lightly at first so that you get the shape right. Add a shorter, curved line on the right side of the back of the cap. In front of the cap, above the bill, draw a small letter L for "Luigi." Add a small circle around the L to finish the Luigi logo.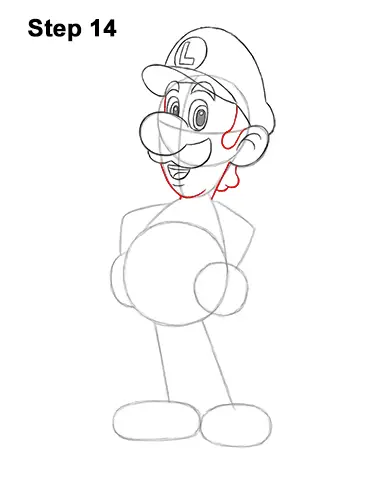 Step 14: To the left of the ear, draw a long, U-shaped line for the big sideburn. Add a line to the left of the eyes and below the ear for the sides of the head. Darken the bottom edge of the initial guide to create Luigi's small chin. On the right side of the head, below the ear, draw a couple of short, curved lines for the back of this Super Mario Bros. character's hair.