Page 2 of 5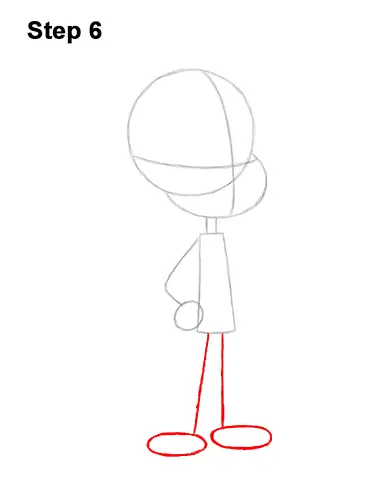 Step 6: Under the body, draw two long, vertical lines as guides for Leni Loud's legs. These lines should be about the same length as the body. The bottoms of the lines should be farther apart than the tops. At the bottom end of each line, draw an oval on its side as guides for the feet.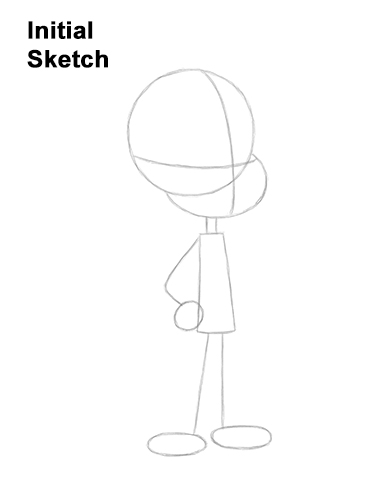 That's it for the guides! For the next steps, use darker lines for a more defined drawing of Leni from The Loud House.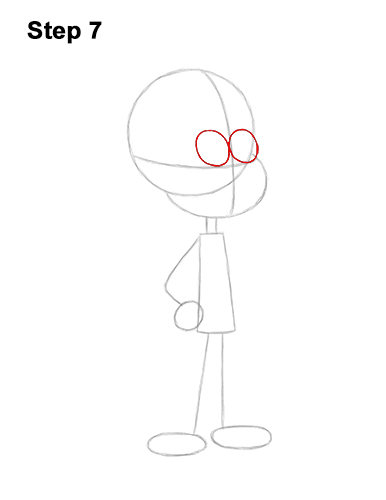 Step 7: Inside the head, on top of the horizontal guide, draw two ovals for Leni's eyes. Place the eyes on either side of the vertical guide line.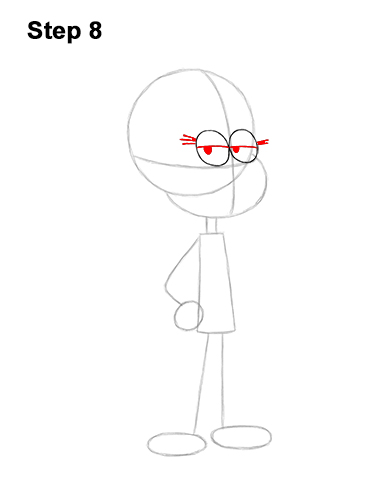 Step 8: Inside each eye, draw a short line for Leni's half-closed eyelids. Under each eyelid, draw a half-oval and shade them in for the pupils. On the sides of the eyes, draw a few short lines for the eyelashes.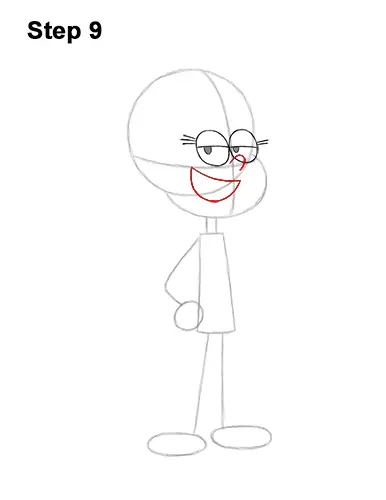 Step 9: Below the eye on the left, draw a small, curved line for Leni Loud's nose. The shape should be similar to an upside-down letter U and it should overlap the edge of the eye. Below the eyes, draw a curved shape that similar to the letter D on its side for the mouth.