Page 4 of 4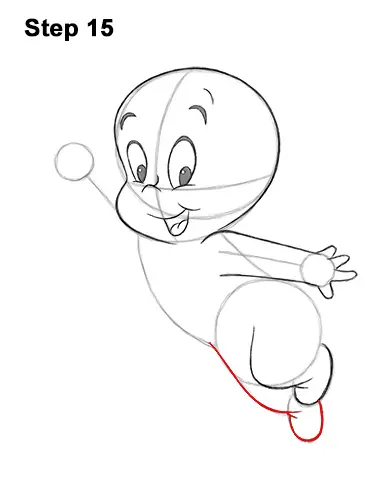 Step 15: Darken the bottom edge of the other small oval to create Casper's other foot. Darken the line to the left of the oval along with a part of the circle for the other leg.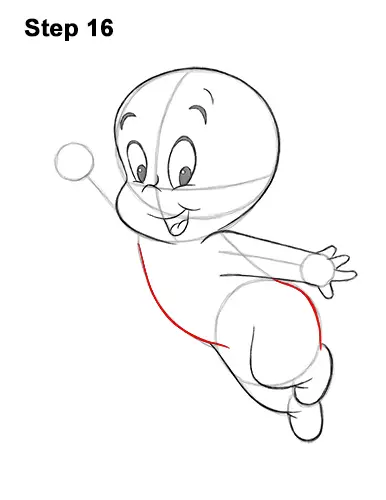 Step 16: Darken the lines on the sides to finish with Casper's body. Don't overlap the arm on the right and leave a small gap between the body and the head on the left side.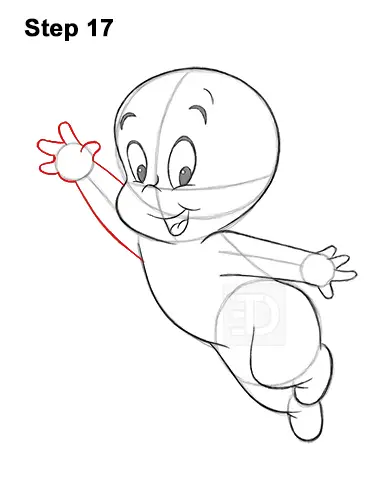 Step 17: Draw Casper's other arm the same way as the first arm. Follow the path of the initial guide and draw the shape of the arm around it. Draw a series of short, curved arcs around the initial circle to create the hand and fingers. The fingers on the sides should be smaller because it's the pinky and thumb.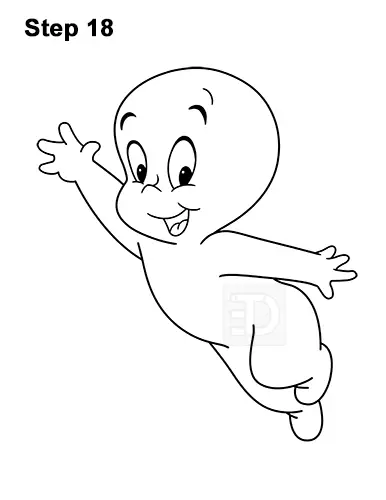 Step 18: Go over the final sketch lines with a pen, marker or any other type of permanent ink. Take your time and be careful when you ink to avoid any accidents. After the ink dries, get rid of every pencil mark with an eraser for a cleaner drawing of Casper the friendly ghost.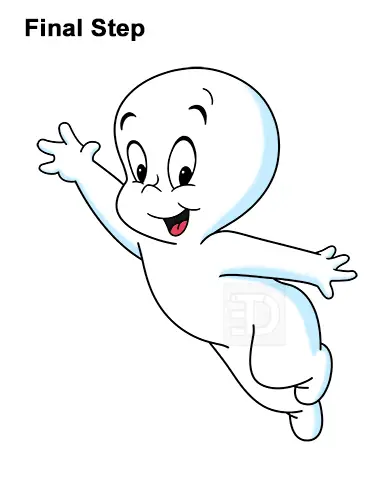 Final Step: Color your Casper drawing using colored pencils, markers or crayons! Use black for the inside of the mouth and red for the tongue. Use a bit of light blue along the edges of the figure for some shadows. You can skip the shadows too if you'd like.
Thanks for visiting! Subscribe to the EasyDrawingTutorials YouTube Channel for a new tutorial every Sunday.

To learn how to draw animals, visit How2DrawAnimals.com.
RELATED TUTORIALS