Page 3 of 4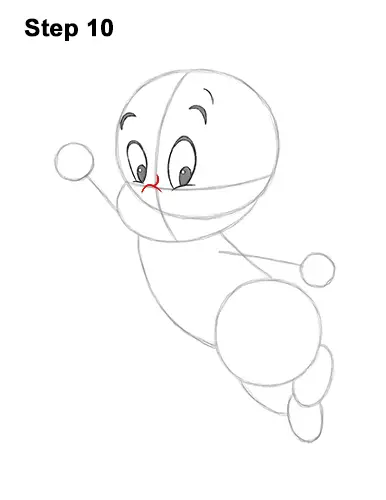 Step 10: Between the eyes, on the bottom, draw a couple of short, curved lines for the nose. Place the nose where the two construction lines intersect. Don't draw the nose too big.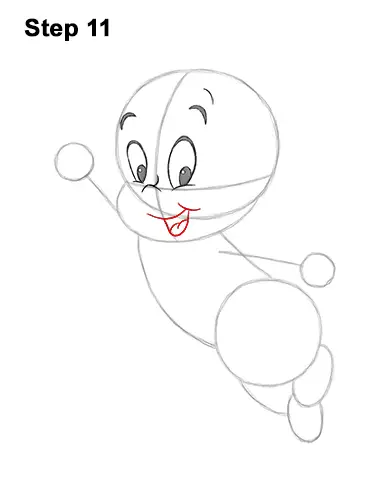 Step 11: On the lower part of the head, draw Casper's mouth using a few curved lines. The mouth should be very close to the lower edge of the head. The line for the bottom part of the mouth should curve a lot and it should be similar to the letter U. Notice how small it is in relation to the rest of the head. Inside the mouth, draw a couple of small, curved lines for the tongue.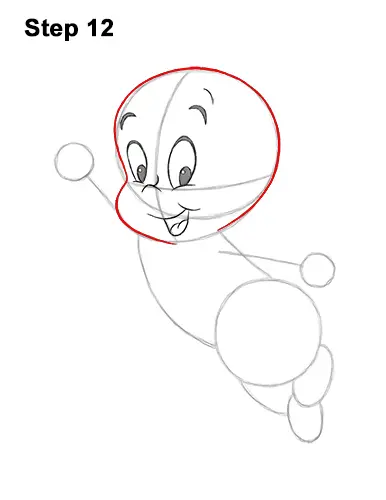 Step 12: Use initial circle and curved line below it as guides to draw the rest of Casper's head. To draw the head simply darken the outer edge of the initial guides. Curve the line more on the let side to create the cheek. Don't close off the shape at the bottom.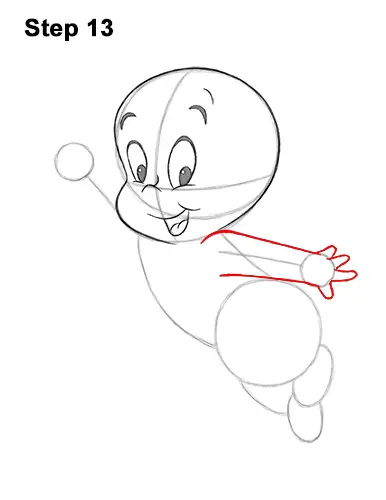 Step 13: Use the line and small circle on the right side of the body as guides to draw Casper the ghost's first arm. Draw the shape of the arm around the initial guide. Curve the top of the shape for the shoulder. On the right side of the small circle, draw three thin, small arcs for the fingers. On the bottom of the circle, draw a shorter, U-shaped arc for the thumb.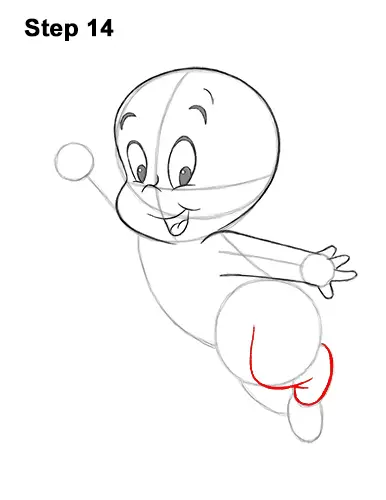 Step 14: Under the body, darken the top-most oval to create Casper's first foot. On the left side, draw a long, curved line for the top part of the leg. Use the bottom edge of the initial circle as a guide to draw part of the curved line.