Page 2 of 2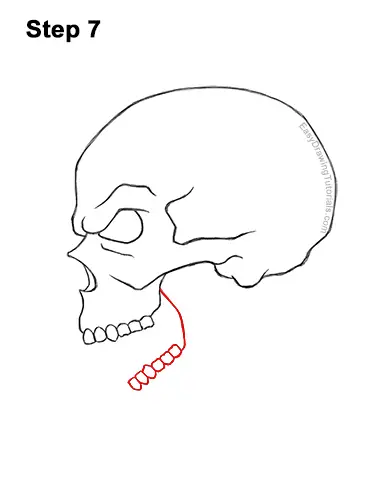 Step 7: Starting on the side of the top jaw, draw a curved line for the first part of the skull's open lower jaw. To the left of the line, draw a series of small shapes for the lower row of teeth. Make these shape square-like as with the top row of teeth. Make the third tooth from the left pointy for the canine.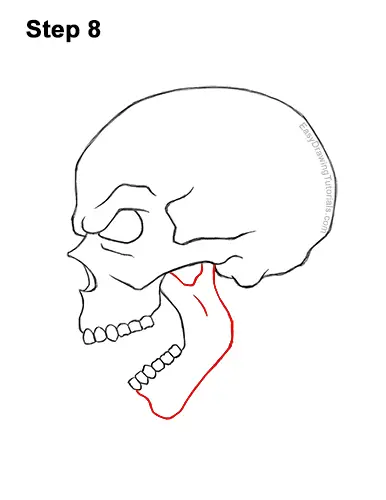 Step 8: Draw a long, curved line that starts at the bottom, left side of the row of teeth and then curves up and ends under the cheekbone for the rest of the skull's lower jaw. At the to of the shape, below the cheekbone draw a wavy line for the jaw's hinge and a curved line for a crevice.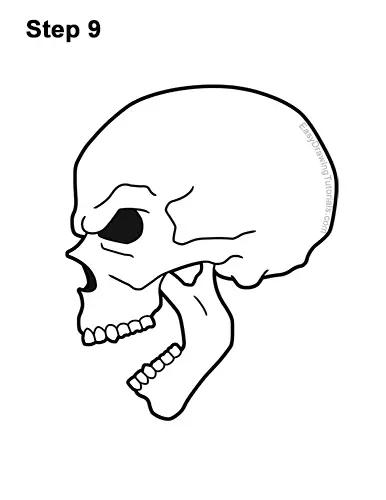 Step 9: Go over the final sketch lines with a pen, marker or any other type of permanent ink. Fill in the eye socket and the inside of the nose cavity too. Take your time and be careful when you ink to avoid any accidents. After the ink dries, get rid of every pencil mark with an eraser for a cleaner drawing of a skull.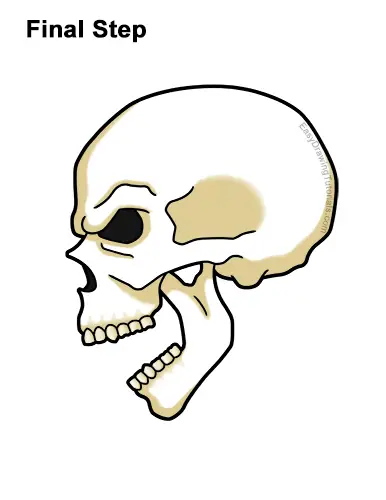 Step 10: You can skip this step for a white skull or you can add some color for some shadows that'll make the skull more three-dimensional. Use yellow to create the shadows. Add some yellow on the temple, under the cranium and cheekbone and along the eye socket and teeth.
That's it! You know how a finished drawing of a creepy Skull for Halloween!
Thanks for visiting! Subscribe to the EasyDrawingTutorials YouTube Channel for a new tutorial every Sunday.

To learn how to draw animals, visit How2DrawAnimals.com.
RELATED TUTORIALS