Page 3 of 4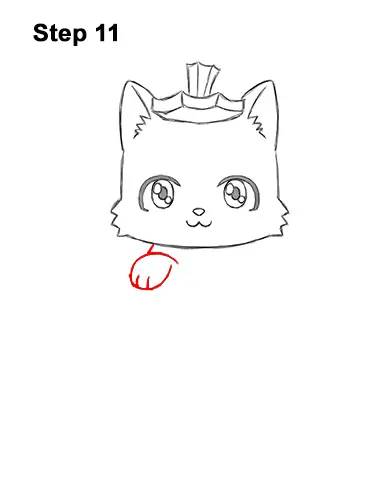 Step 11: Under the head, on the left side, draw a small, oval-like shape for the black cat's first paw. Sketch lightly at first to get the paw right. The shape doesn't close off on the right. Connect the paw to the head with a short line. At the bottom, draw two short lines for the toes.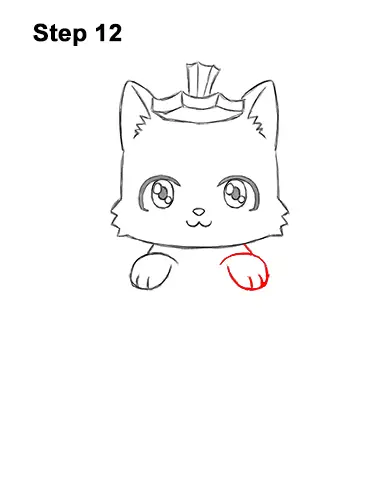 Step 12: To the left, draw the other paw the same way. Make this Halloween cat's paw the same shape but make it curve to the right this time. Both paws should be similar, but it's okay if they're not perfectly symmetrical.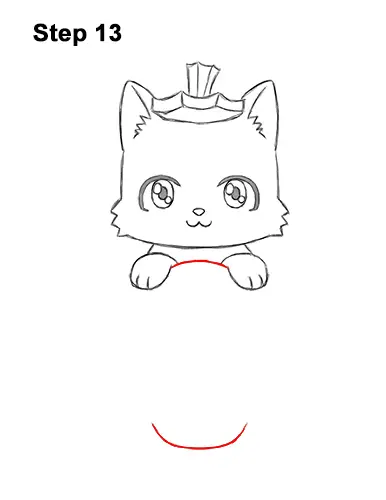 Step 13: Draw a curved, horizontal line between the cat's paws for the top part of the pumpkin. Make a small mark at the bottom to indicate how tall you want your pumpkin to be. Extend the mark to create a curved line for the bottom of the pumpkin.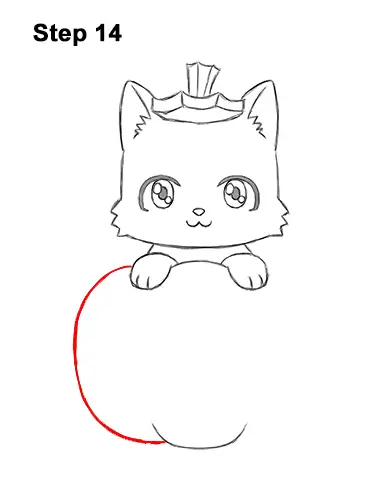 Step 14: Draw a long, curved line from the curved line at the bottom to the paw on the left for the side of the pumpkin. Sketch lightly at first. You can draw this curved line farther to the left to make your pumpkin wider.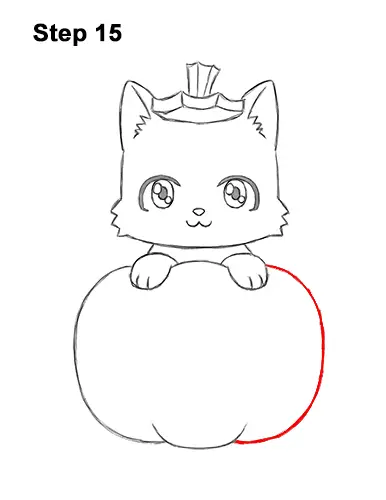 Step 15: To the right, draw another curved line from the paw to the bottom for the other side of the pumpkin. The sides don't have to look exactly alike, but try to make them as similar to each other as you can.