Page 3 of 3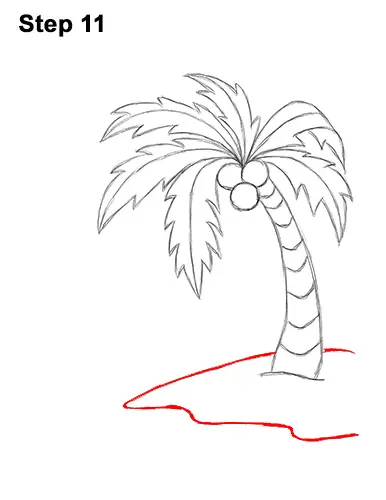 Step 11: To draw an island, draw a curved line close to the trunk's base. Add wavy lines at the bottom for water.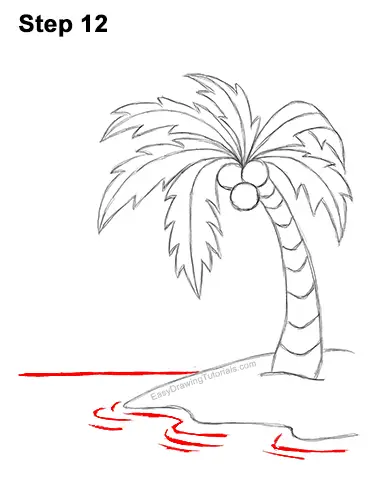 Step 12: Draw a line to the left of the island for the horizon. Add wavy lines at the bottom for water ripples.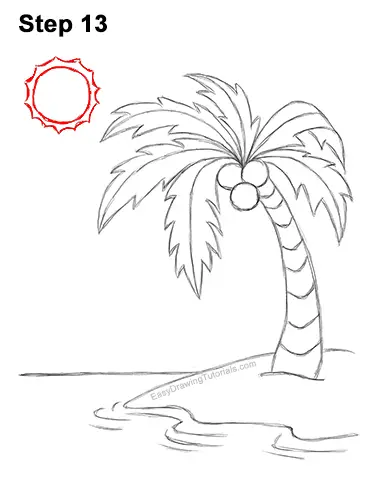 Step 13 (optional): : On the top, left side of the palm tree, draw a circle for the sun. Add a few curved lines that form points around the circle for the sun's rays.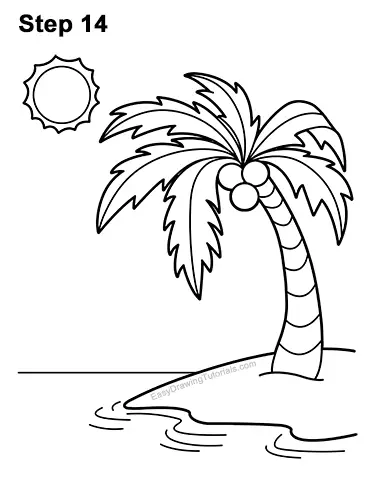 Step 14: Using a pen or marker, carefully draw over the lines to make your palm tree island drawing permanent. After inking, get rid of every pencil mark with an eraser.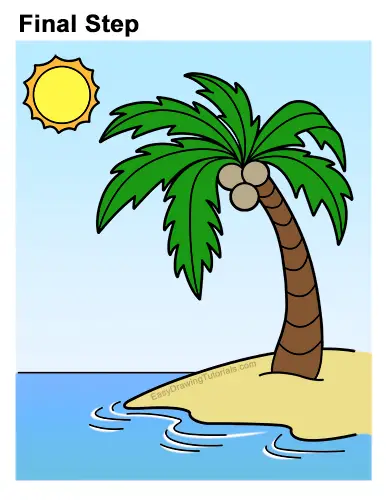 Final Step: Color your palm tree drawing using colored pencils, markers or crayons! Use yellow and yellow-orange for the sun. Use yellow-green for the fronds and gray for the coconuts. Use brown for the palm tree trunk and light brown for the sand. Use light blue for the water but leave some ripples blank for the white foam. Lightly color the sky light blue. Don't forget to pause the video after each step to draw at your own pace.
Thanks for visiting! Subscribe to the EasyDrawingTutorials YouTube Channel for a new tutorial every Sunday.

To learn how to draw animals, visit How2DrawAnimals.com.
RELATED TUTORIALS