Page 2 of 3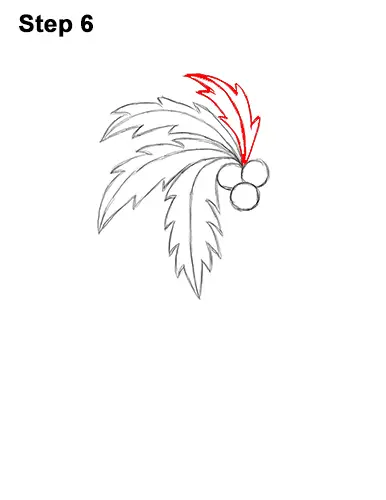 Step 6: Draw another palm frond the same way to the right. Give it a vertical orientation. You can make the palm tree's fronds as little or as big as you want.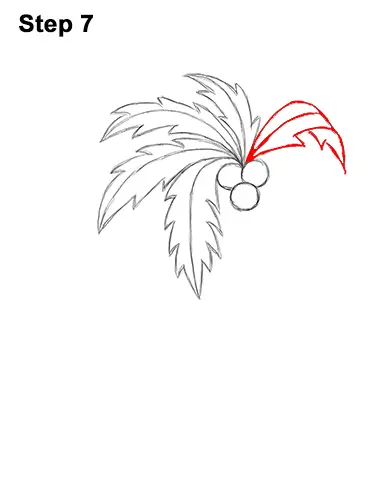 Step 7: To the right, draw another palm frond, but this time, curve it toward the right. At the top, draw a curved line. At the bottom, draw a jagged line so that the frond appears folded.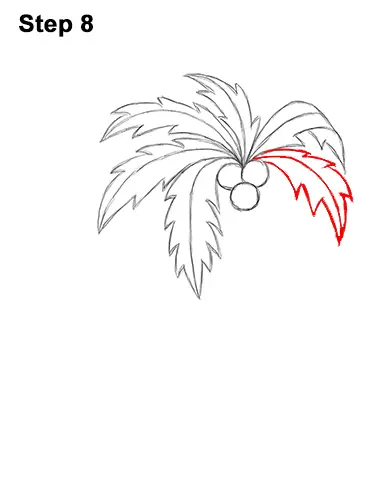 Step 8: To the right, draw the final frond the same way. Leave a wide enough space at the bottom for the palm tree's trunk.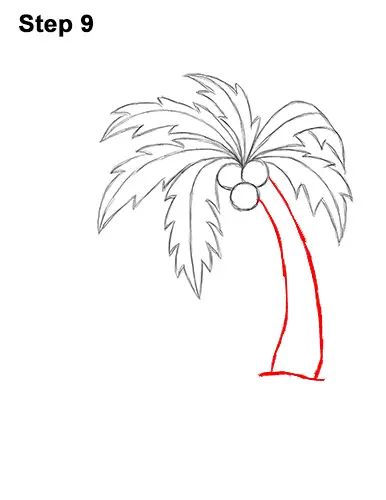 Step 9: Below the coconuts, draw two long, curved vertical lines for the palm tree trunk. Make the trunk wider at the bottom and draw a wavy line at the bottom for sand.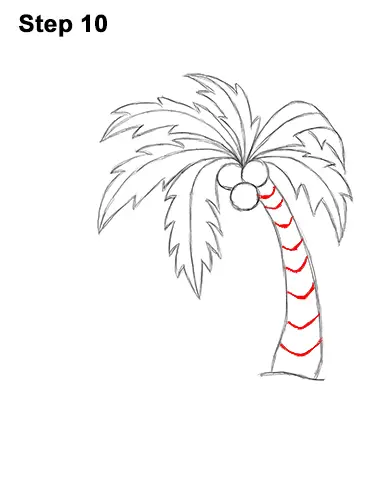 Step 10: Add curved lines inside the trunk for texture. You can stop here if you only want to draw a palm tree.