Page 4 of 4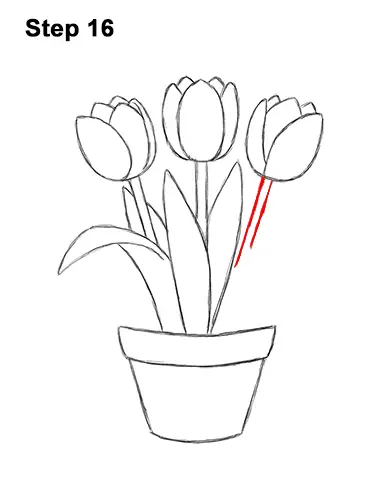 Step 16: Under the tulip, draw two long, sloping lines for the stem.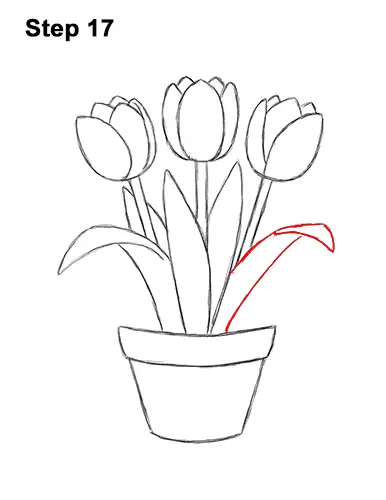 Step 17: Below the stem, draw a folded leaf using a couple of long, curved lines. This leaf is made up of two long, sloping lines with an angled line at the top for the folded tip.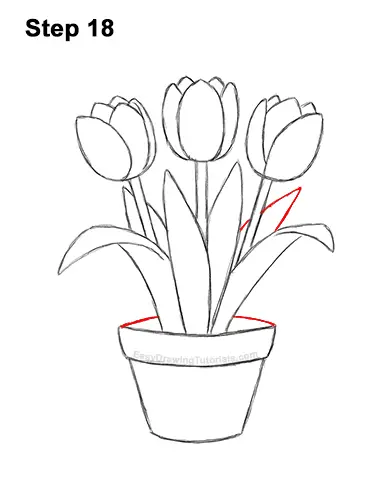 Step 18: Behind the stem, draw two long, curved lines that come to a point for another leaf. Below the leaves, on the sides, draw two short, horizontal lines for the back edge of the flower pot.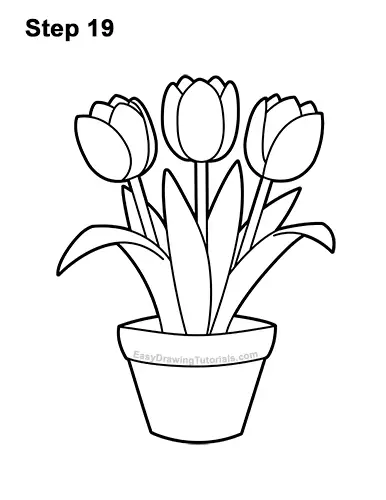 Step 19: Using a pen or marker, carefully go over the lines to make your tulip drawing permanent. After inking, get rid of every pencil mark with an eraser.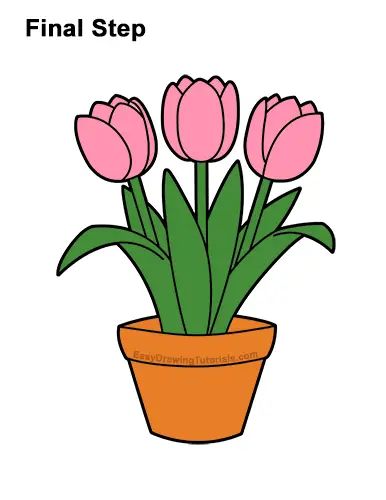 Final Step: Color the flowers using any color you'd like. For this look, use pink. Color the stems and leaves green or yellow-green. Use orange for the flower pot. Don't forget to pause the video after each step to draw at your own pace.
Thanks for visiting! Subscribe to the EasyDrawingTutorials YouTube Channel for a new tutorial every Sunday.

To learn how to draw animals, visit How2DrawAnimals.com.
RELATED TUTORIALS