Page 3 of 4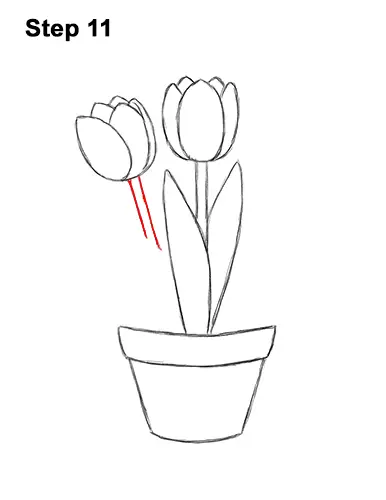 Step 11: Draw two sloping lines under the flower for the stem.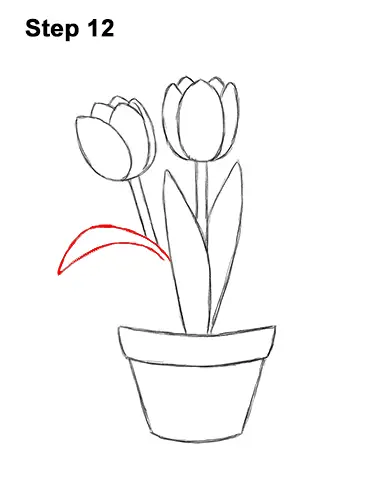 Step 12: Below the stem, draw a long , curved line for the first part of the leaf. Draw another curved line underneath to complete the triangular shape of the folded leaf.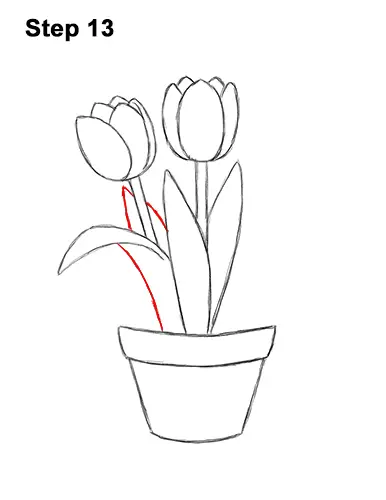 Step 13: Draw a vertical line to finish this leaf and draw a couple more lines at the top for another leaf behind the stem.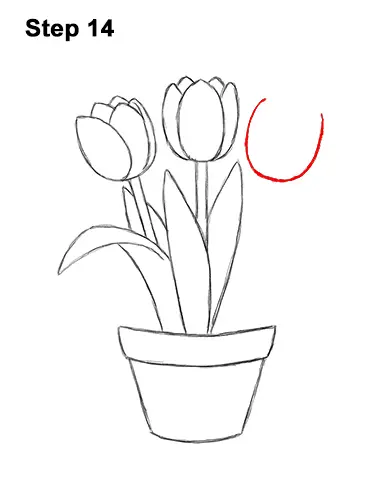 Step 14: On the top, right side, draw another U- shaped line for the last tulip flower.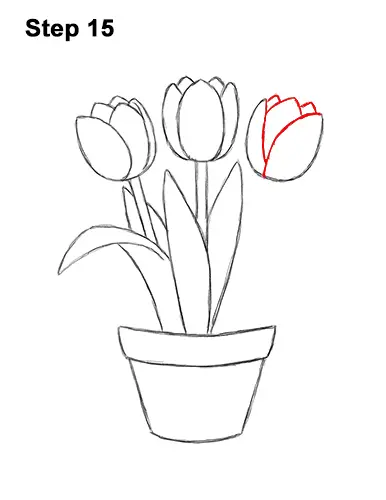 Step 15: Inside the U shape, draw two curved lines for the side petals. At the top, draw three pointy lines for the tips of the other petals.