Page 4 of 5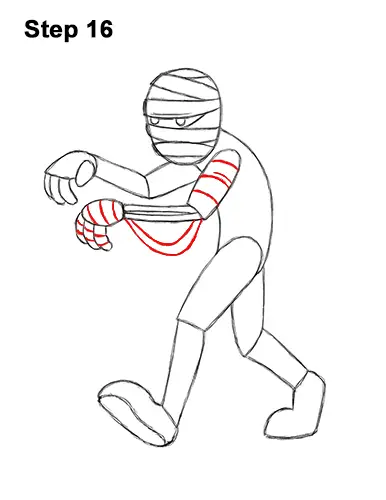 Step 16: Add a series of curved lines to the first arm for wrapped bandages. Add lines to the hands and fingers too but make these lines shorter. Below the forearm, draw two curved lines for the loose bandage that's coming off.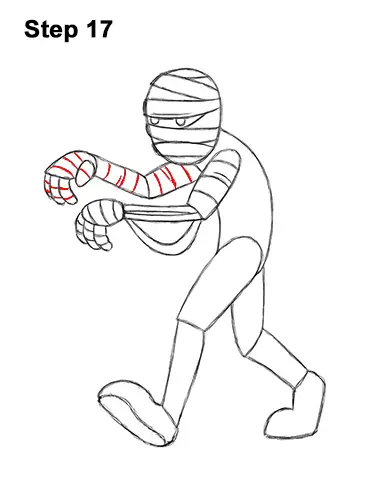 Step 17: Add more lines to the mummy's other arm for more bandages. Space out the lines. Don't add too many bandages because they'll start to look cluttered. Draw the lines on the hand shorter and only add a couple to each finger.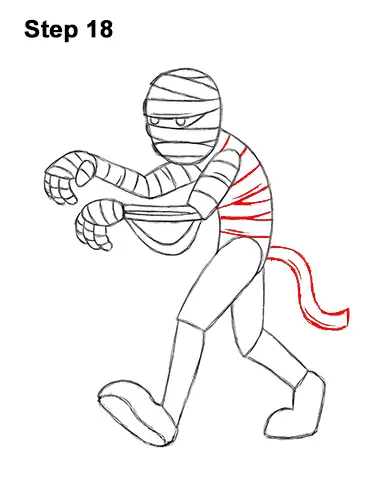 Step 18: Draw lines on the mummy's torso for more bandages. Don't overlap the shape of the arm or leg as you draw these lines. On the right side, draw a loose bandage using a couple of curved lines. Sketch lightly at first to get the shape right. You can also skip this bit if you don't want your mummy to have loose bandages.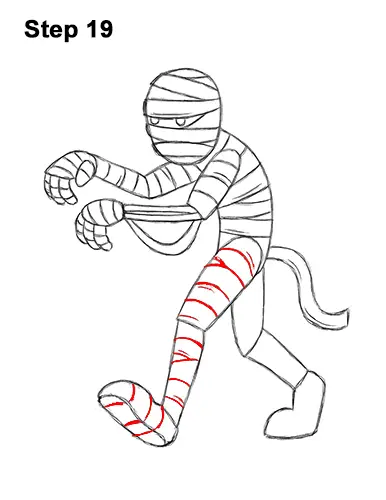 Step 19: Add more lines to the foot stepping forward for more mummy bandages. Remember to space the lines out so that there aren't too many of them. You can also draw a few of the lines with a diagonal orientation so that they're not all so uniform.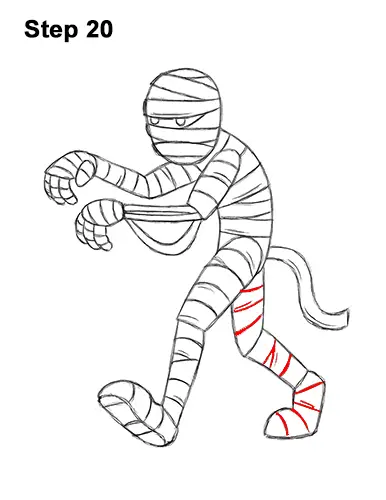 Step 20: Add the final lines to the mummy's leg to finish up with the bandages. Adding all the bandages can be repetitive, so be patient and take your time.