Page 2 of 5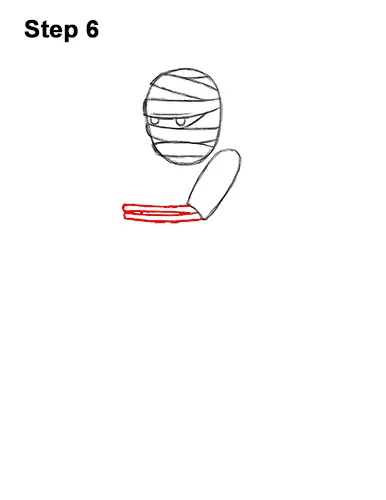 Step 6: At the end of the arm, draw four horizontal lines for the forearm. These lines represent the bones of the mummy's forearm that have come unwrapped.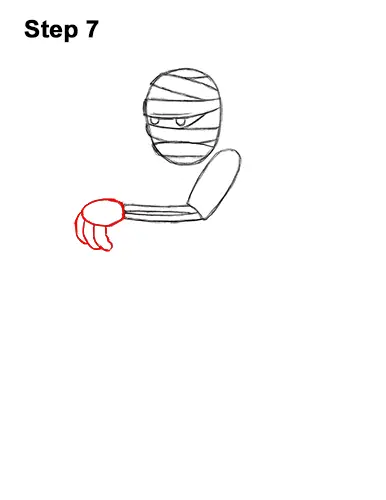 Step 7: At the end of the forearm, draw a small oval for the mummy's hand. Under the hand, on the left side, draw three curved, sausage-like shapes for the fingers.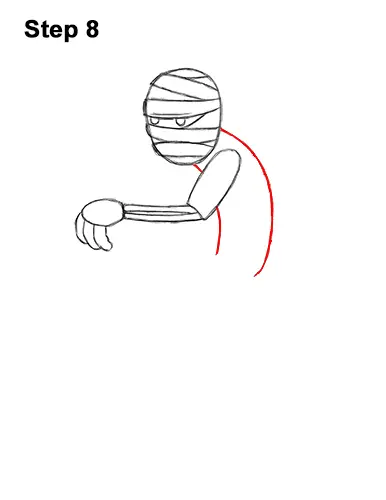 Step 8: Starting on the right side of the head, draw a long, curved line for the mummy's hunched back. Add another long, curved line under the head for the front part of the torso. Don't overlap the lines for the arm.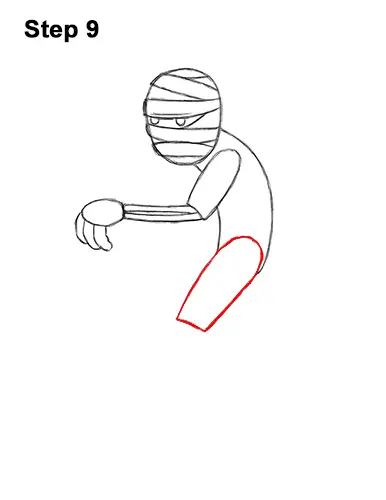 Step 9: Under the mummy's body, draw an oval- like shape with a flat bottom for the top part of the leg. This shape should be similar to the arm at the top, only bigger.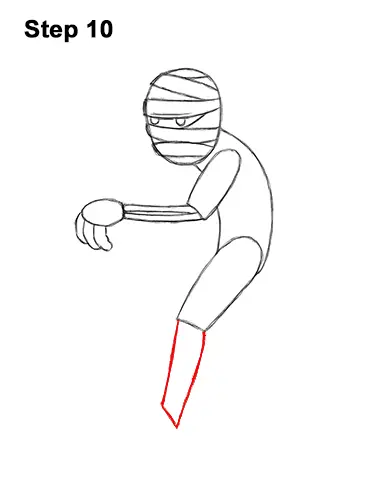 Step 10: At the bottom, draw two sloping, vertical lines for the lower half of the mummy's leg. The shape should be wide at the top and thinner at the bottom. Close off the shape with a small line at the bottom.