Page 4 of 5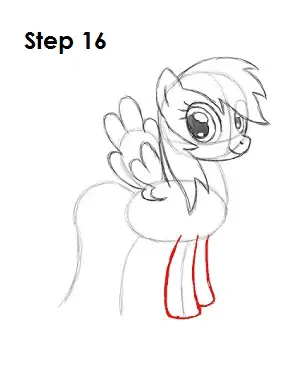 Step 16: Use the lines as guides to draw Rainbow Dash's front feet. Just thicken up her legs, making sure to make them a bit thinner at the top and flat at the bottom.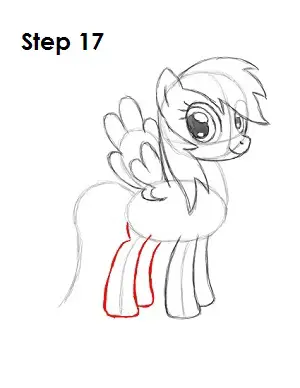 Step 17: Do the same thing with Rainbow Dash's back legs. Again, draw them thin on top and wider at the bottom. Also add a small angle on the top left side of her leg.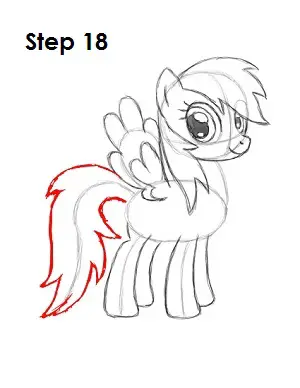 Step 18: Using the initial line as a guide, draw Rainbow Dash's tail. Have it flow down and curve toward the ground. Add small spikes throughout it. Use the image above for further reference.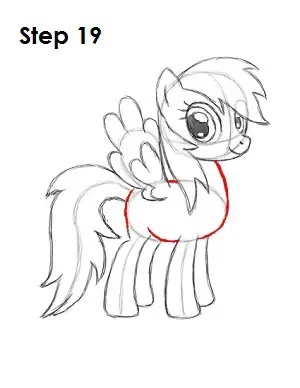 Step 19: Finally darken in the visible part of Rainbow Dash's body and neck by using the initial lines and shapes as guides.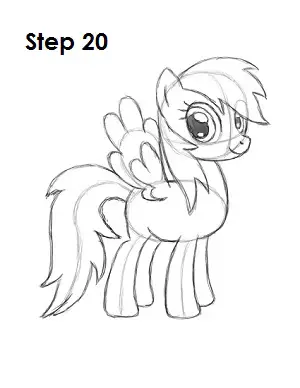 Step 20: That's it! You now have a nice sketch of Rainbow Dash from My Little Pony: Friendship Is Magic. You can stop at this quick drawing for a rough, sketchy look or go for a more finished look by continuing to the step below.