Page 3 of 6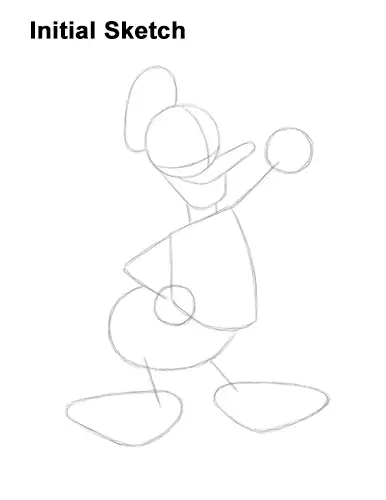 That's it for the guides! For the next steps, use darker lines for a more defined drawing.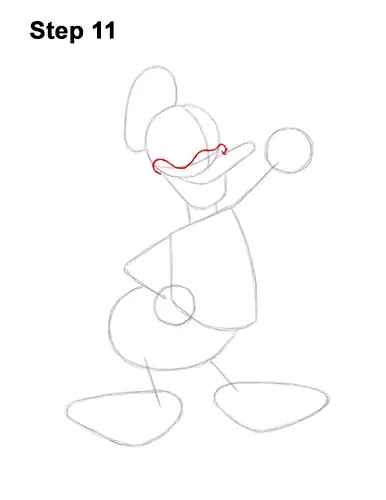 Step 11: Draw a wavy line across the horizontal guide line inside Donald Duck's head for the top part of the bill. The line should curve up where the vertical construction line is and creating a hill-like shape. Sketch lightly at first and only darken the line when you get the shape right. Curve the outer ends up and add a couple of dips in the middle where Donald Duck's eyes are going to be.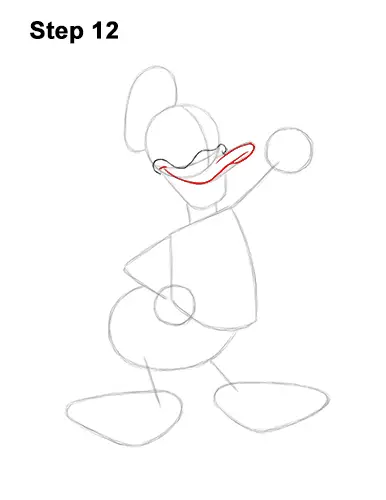 Step 12: Darken the thin, curved line on the right side of the head for the second part of the bill. Curve the line up toward the head instead of darkening the path of the guide. Darken the bottom part of the guide so that it overlaps the previous line a bit and curves the front edge of the bill. Curve the line up all the way on the left side and add a tiny line at the end for Donald Duck's smile line.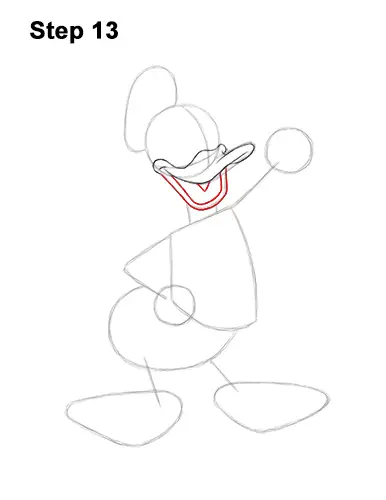 Step 13: Darken the guide at the bottom for the lower part of Donald Duck's bill. Inside, draw a parallel line at the bottom to make the edge thicker. At the top, draw a V-shaped line for the tongue.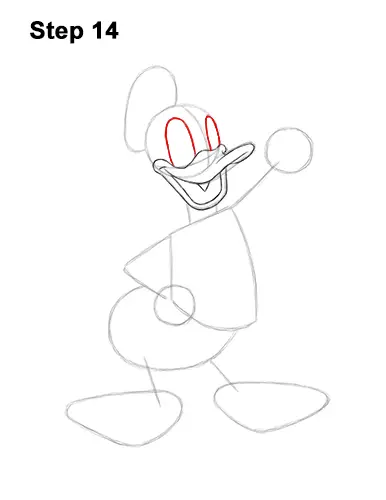 Step 14: Inside the head, above the bill's dip on the left, draw a tall arc for Donald Duck's first eye. Pay attention to how big the eye is. It should take up a big area inside the head. To the right, draw a slightly smaller arc for Donald's other eye.