Page 5 of 5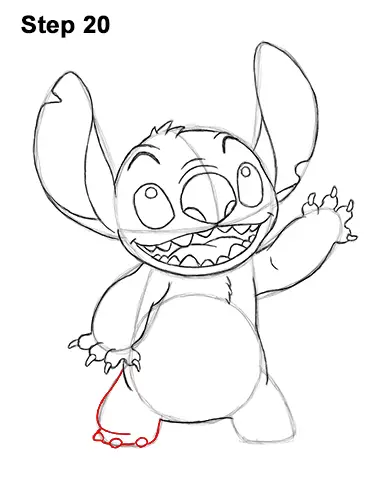 Step 20: Use the shape on the bottom, right side as a guide to draw Stitch's first leg. Darken the shape but curve the section near the bottom inward to create the knee. At the bottom of the foot, draw three small, rounded shapes for the claws.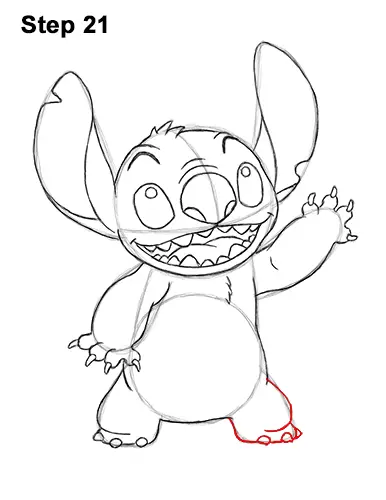 Step 21: Darken the shape on the lower, right side but curve the section near the bottom inward for the knee. At the bottom, draw three short, round shapes for Stitch's claws.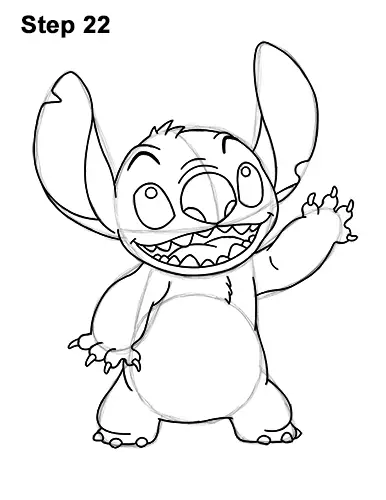 Step 22: For a more finished look, carefully go over the final sketch lines with a pen or marker.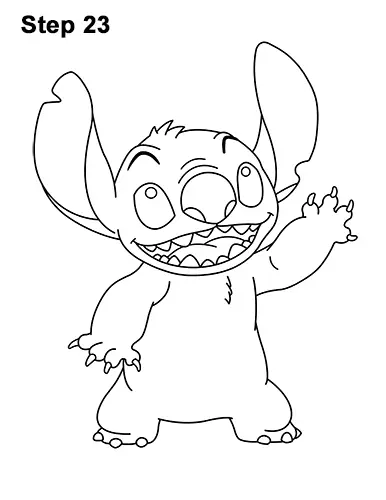 Step 23: After inking, get rid of every pencil mark with an eraser.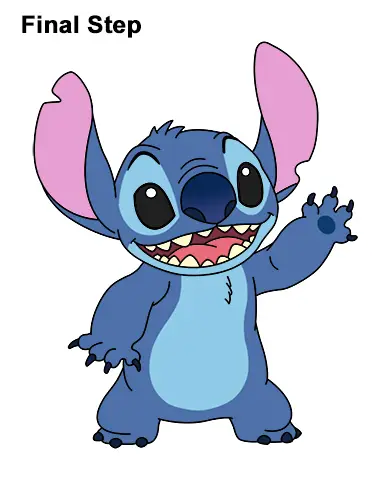 Final Step: Color your Stitch drawing using color pencils, markers or crayons! First use blue to outline a section around the eyes and torso. Then color the areas outside the outlines blue. Use black to color the eyes, nostrils and claws. Use light blue for the section around the eyes, under the mouth and torso. Use dark blue for the nose and pink for the ears and tongue. Use dark red for the inside of Stitch's mouth and a bit of yellow for the teeth.
Thanks for visiting! Subscribe to the EasyDrawingTutorials YouTube Channel for a new tutorial every Sunday.

To learn how to draw animals, visit How2DrawAnimals.com.
RELATED TUTORIALS