Page 5 of 7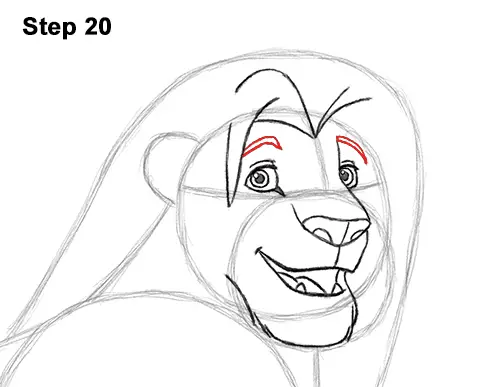 Step 20: Above each eye, draw a thin, curved shape for the eyebrows. The outer tips of the eyebrows should curve down.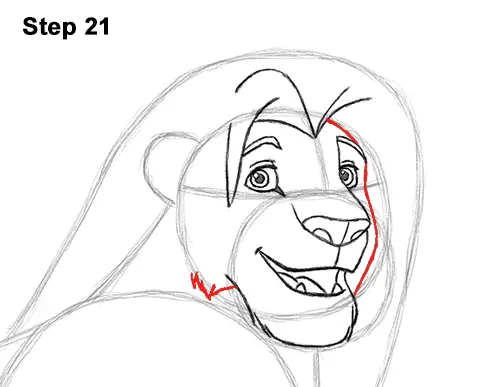 Step 21: Draw the right side of Simba's face by using the initial lines as guides. The line for the face curves in toward the eye, then out again at about nose level to create the cheek. The line should end at the chin. Add a few V- shaped lines on the lower left side for the fur.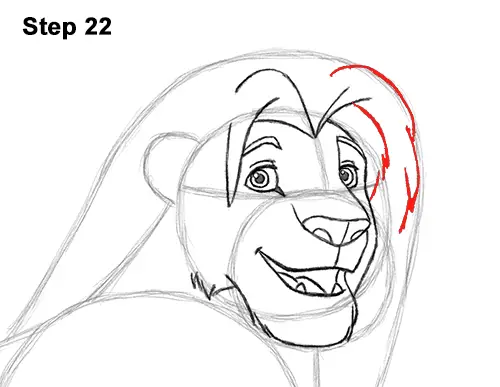 Step 22: Just above the eyebrow on the right, draw a series of curved lines for more of Simba's mane. Follow the initial guide lines as you darken the lines on the upper, right side for the outer edge of the mane.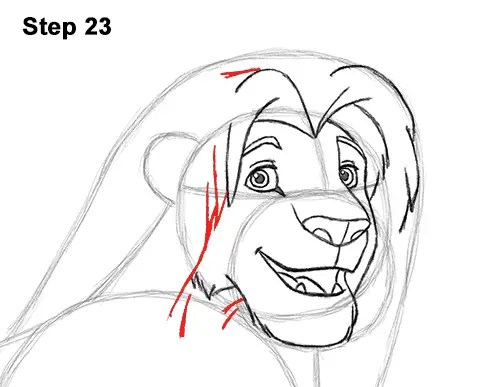 Step 23: Add a few more curved lines on the left side of the face for that section of the lion's mane. These lines should be similar to a long letter V, and they should partially cover Simba's face.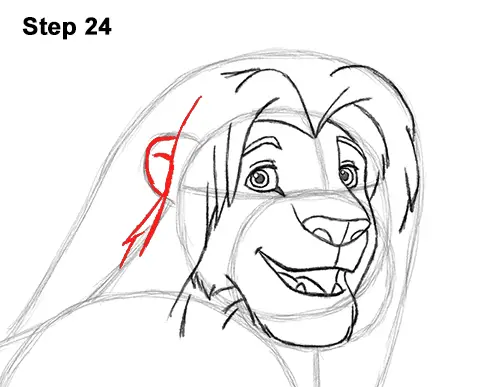 Step 24: Draw a long line for the section of mane that splits so the ear can poke through. Darken the arc for Simba's ear and add a few more curved lines at the bottom for more fur.