Page 2 of 4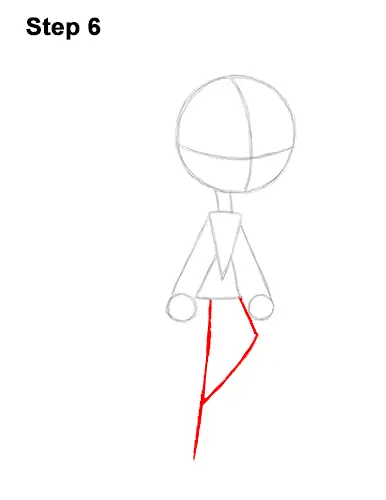 Step 6: Starting on the lower, left side of the body, draw a long, vertical line as a guide for Starfire's first leg. To the right, draw a long, angled line as a guide for the other leg. The bottom of this line should touch the first line.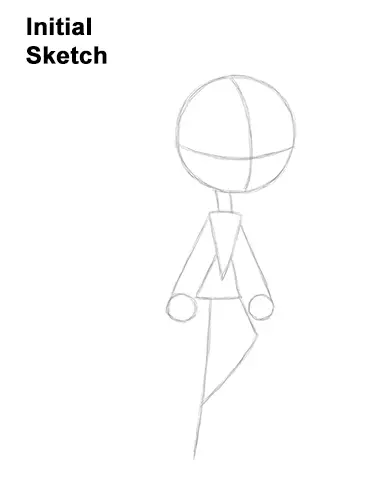 That's it for the guides! For the next steps, use darker lines for a more defined drawing.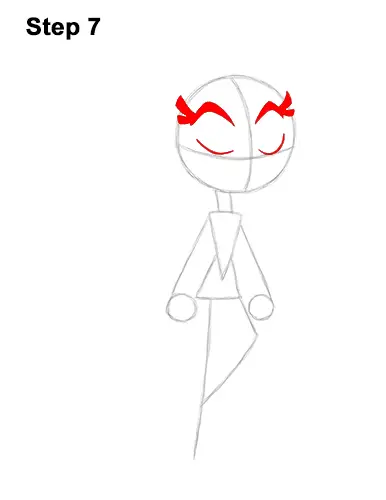 Step 7: Inside Starfire's head, near the top, draw two thick, curved lines for the top part of the eyes. Curve the outer tips of each line down and make the ends thin and pointy. Use the construction lines as guides to help you place this cartoon character's eye. The curved line on the right should be smaller. On the top, outer edges of each eye, draw two thick, triangular shapes and shade them in for Starfire's eyelashes. The big eyelashes should stick out of the head. Notice how big the eyes are in relation to the head.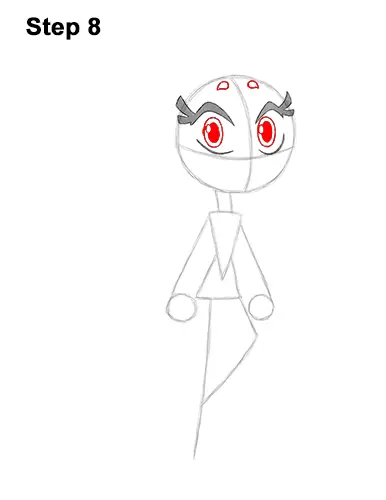 Step 8: Inside each eye, on the left side, draw a small oval for the irises. Starfire's irises should be almost the length of the entire eye. Make the iris on the right a bit smaller. Inside each iris, off to the left side, draw a tiny circle for highlights. In the middle of each iris, draw another small oval and shade it in for the pupils. Don't overlap the highlights. Above Starfire's eyes, draw two small, drop-like shapes for the eyebrows.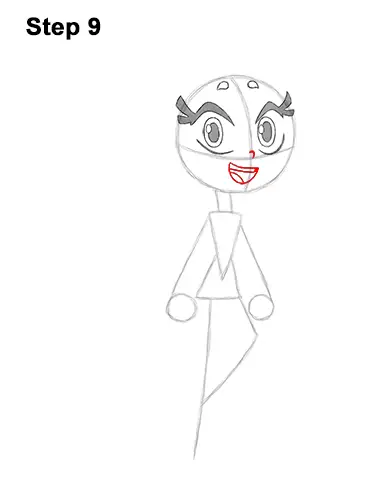 Step 9: To the left of the vertical construction line and above the horizontal line, draw a small, angled line for Starfire's nose. Below the horizontal guide, draw a small shape that's similar to the letter D on its side for the open mouth. Inside the mouth, draw a flat line at the top for the teeth and a curved line at the bottom for the tongue.