Page 4 of 5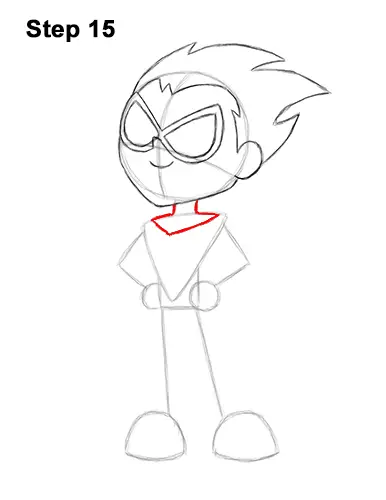 Step 15: Darken the short lines under the head for the neck. Below the neck, inside the body, draw a triangular line for the top part of Robin's cape.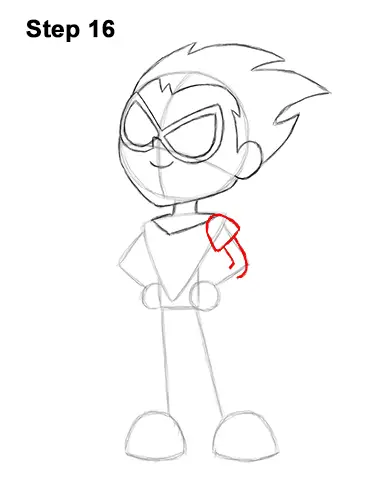 Step 16: On the right corner of the body guide, draw a small arc for the shirt's sleeve. Tilt the bell-shaped arc a bit. Draw a line at the bottom to finish the shape of the sleeve. Darken the initial guide for the arm. Draw a second line to the left to make the shape of Robin's arm thicker.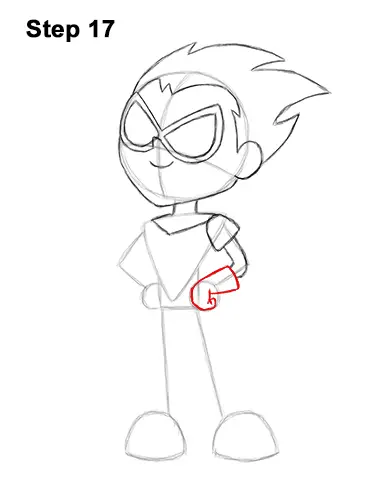 Step 17: Before hitting the circle for the hand, draw a square-like shape for the top of Robin's glove. Make the glove narrower near the hand. Use the small circle as a guide to draw the hand. On the right side of the circle, draw a couple of short, curved lines for the folded finger on the fist.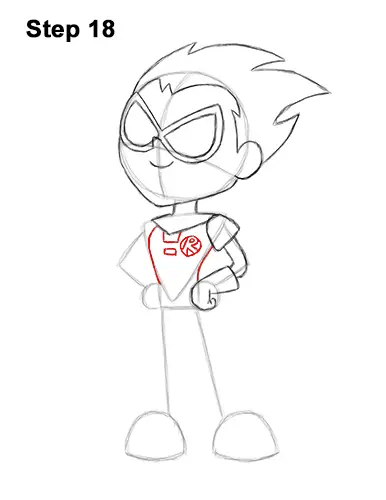 Step 18: Use the initial triangle shape as a guide to draw the torso of this Teen Titans Go! character. Don't darken the top, left corner of the guide. Make that section narrower and rounder. Draw two small, rectangular shapes on the chest for the design of the collar. On the right side of the chest, draw a roundish shape for the emblem. Inside the shape, draw a thick capital letter R to finish the Robin emblem.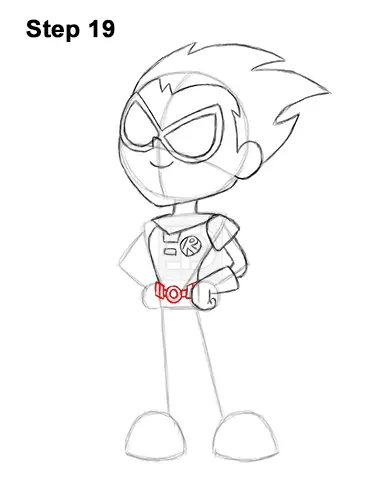 Step 19: At the bottom of the torso, between the hands, draw a small circle inside another circle for Robin's belt buckle. On either side of the buckle, draw a couple of small rectangles for the rest of the belt. Don't overlap the hand on the right.