Page 3 of 6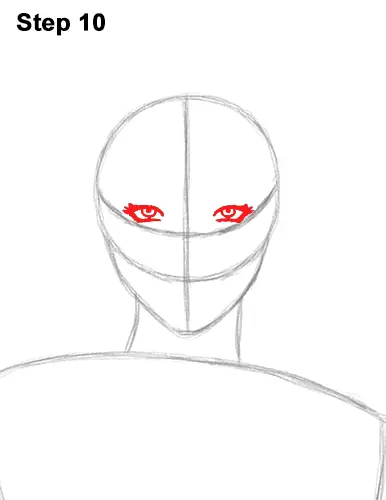 Step 10: Inside the head, draw two short, curved horizontal lines for the top parts of Wonder Woman's eyes. Use the initial construction lines as guides for the size and placement of the eyes. Make the lines thicker and darker, and add a few spikes at the ends for the eyelashes.
Now add the bottom parts of Wonder Woman's eyes as another short horizontal line. Make these lines thick and dark too. Try to make both eyes the same for symmetry. Inside each eye, draw a small half- circle for the irises and inside each iris, add a small dot for the pupils.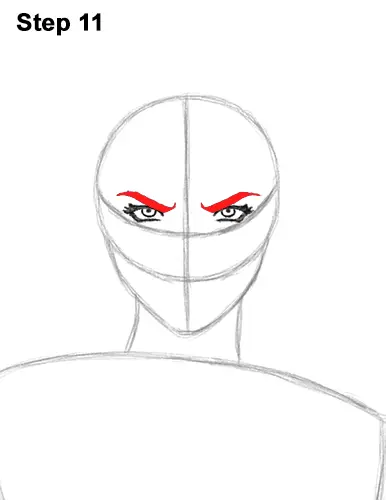 Step 11: Draw a thick, long line over each eye for the eyebrows. Tilt the eyebrows down toward the center to give Wonder Woman a stern look. The outer edges of the eyebrows should be pointy. The inner edges should be thick and touch the eyes.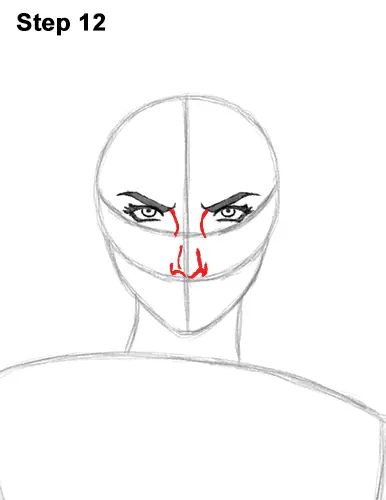 Step 12: Draw Wonder Woman's nose between the eyes. Use the lines as guides for placement. First draw two short, curved vertical lines near the top for the bridge of the nose. Near the bottom edge of the initial circle, draw two tiny, curved horizontal lines for the nostrils. Then draw a short line on either side and two slightly longer lines in the middle for more structure.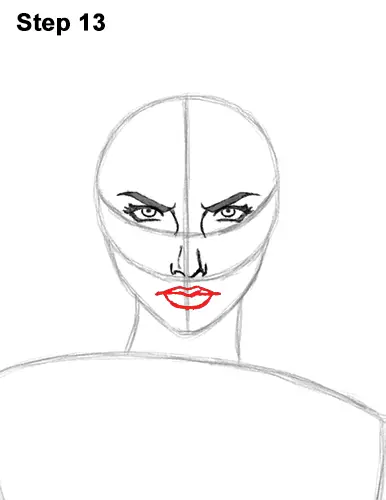 Step 13: Draw the top lip under the nose as a horizontal line with two bumps in the middle. Then draw Wonder Woman's actual mouth underneath as a long, horizontal line that dips slightly in the middle. Below that, draw a curved line for the bottom lip.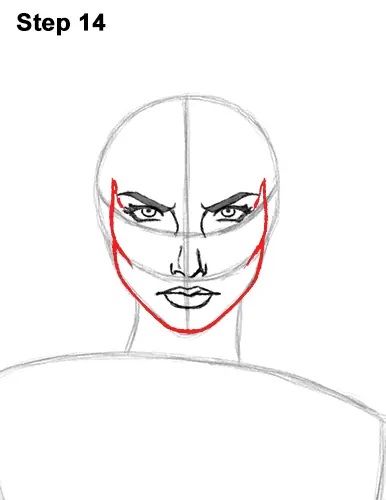 Step 14: Use the initial lines and shapes as guides to draw Wonder Woman's face. Follow the outer path of the initial guides and darken the lines. Curve the lines on the sides a bit more to create the cheekbones and jawline.