Page 2 of 3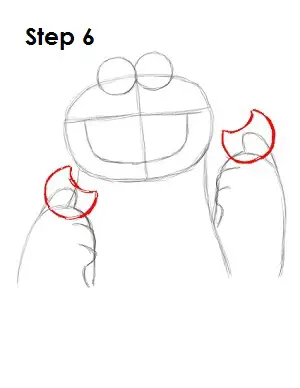 Step 6: When drawing Cookie Monster, you have to also draw him some cookies! Draw a couple of cookies by drawing two crescent moon shapes at the very top of Cookie Monster's hands.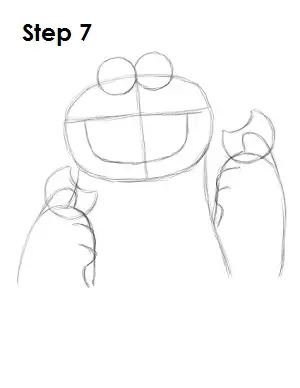 Step 7: That's it for the initial sketch of Cookie Monster from Sesame Street! You have the basic Cookie Monster shape, so now you will go in and will tighten your drawing. From this point on, press harder with your pencil in order to get darker lines and a more defined sketch.
Step 8: Darken in Cookie Monster's eyes. Inside his eyes, draw two circles for his pupils. Cookie Monster has googly eyes, so draw his pupils off-center to make him look a bit crazy.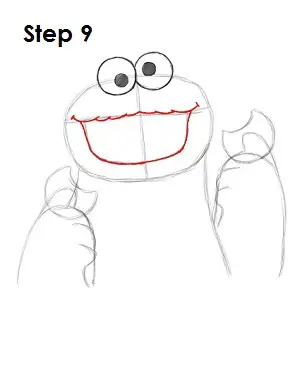 Step 9: Now tighten Cookie Monster's mouth. Cookie Monster is a furry character, so when you darken in his upper lip, draw it using a series of curves while still following the main shape. Draw his bottom lip as a plain U shape without the series of furry curves.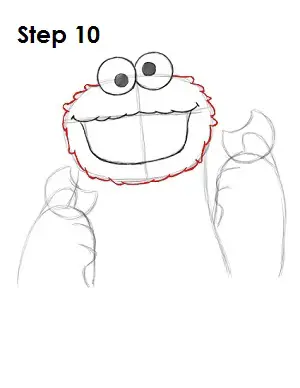 Step 10: Use the main shape of Cookie Monster's head as a guide, and draw his furry head using a series of curves and rounded spikes to represent his fur.