Page 4 of 5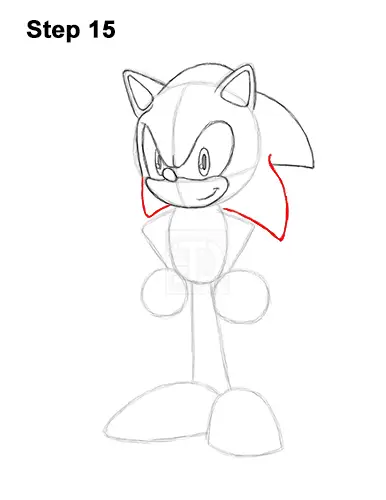 Step 15: On the lower, right side of Sonic the Hedgehog's head, draw a line that's parallel to the arm guide for the next spike. Angle the line up to complete the spike. The two spikes on the right should be similar in size. On the lower, left side of the head, draw a small, V-shaped line for another spike. Darken the left edge of the initial circle to complete the shape of the head.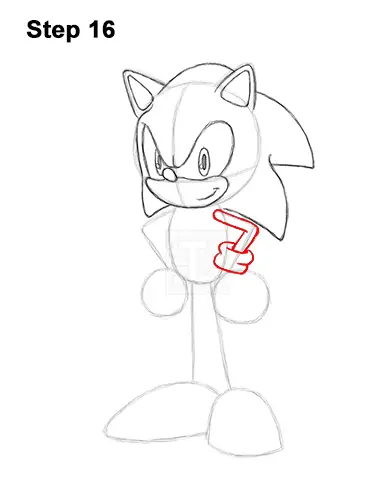 Step 16: Use the angled line on the right as a guide to draw Sonic's first arm. Follow the path of the guide and make the shape of the arm thicker but not too thick. Sonic the Hedgehog has skinny arms. Don't draw the shape of the arm all the way to the bottom. Leave a space before the circle for the wrist. Draw a series of curved lines above the small circle for the glove's opening.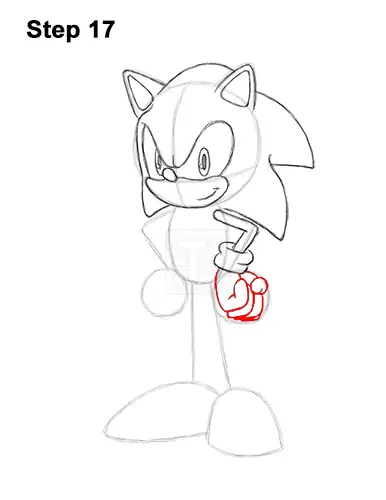 Step 17: Darken the left side of the small circle but make it flatter for the fist. In the middle of the circle, draw a curved line that's similar to an upside-down letter U for the first folded finger. Connect the finger to the left edge and add another line to the right for another finger. At the top, draw a circle for the thumb. Below the thumb, draw a couple more curved lines for Sonic's remaining fingers.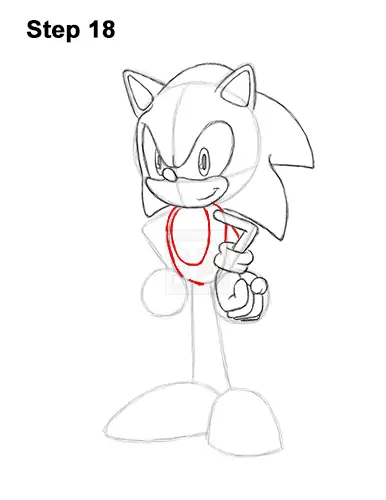 Step 18: Darken the oval under the head to create Sonic the Hedgehog's body. Don't overlap the shape of the arm or hand on the right as you darken the body. In the middle of the body, draw a small oval for the bare part of Sonic's torso.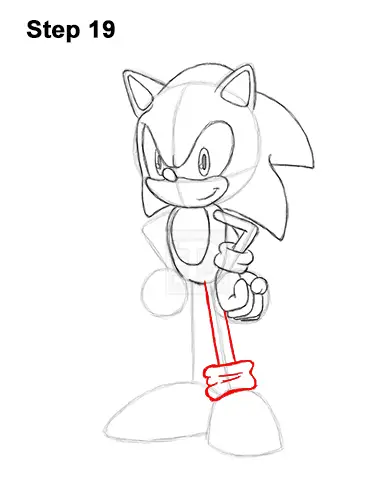 Step 19: Lightly sketch the thin shape of the first leg around the long guide line on the right. For the sock, lightly sketch a small square-like shape sitting on top of the shoe. When you get the shapes right, darken the lines. Use curvier lines as you darken Sonic's sock.