Page 4 of 5
Step 16: Darken the rest of the initial oval shape to create the rest of Squirtle's shell. Draw a few lines inside the shape for the shell markings. First draw a curved line on top, below the head. Then draw a line that comes down the middle and splits off into two toward the feet. Finally draw a line in the middle that splits off into two near the left side. Draw the lines going toward the hand and foot.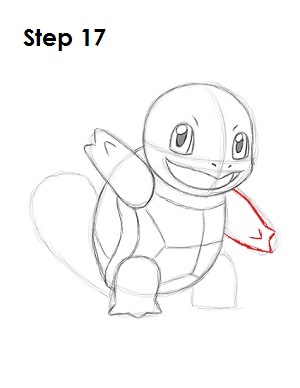 Step 17: Use the shape on the top right side as a guide to draw Squirtle's other hand. Darken the base of the shape and draw the three points for the fingers.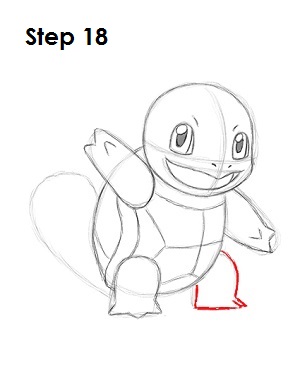 Step 18: Draw Squirtle's foot on the bottom using the initial shape as a guide. This foot is facing out, so draw only two triangle-like points on the right side.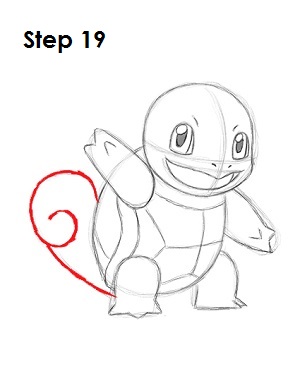 Step 19: Use the shape on the left side as a guide to draw Squirtle's tail. Darken the the shape, and draw a swirly line on the upper left side.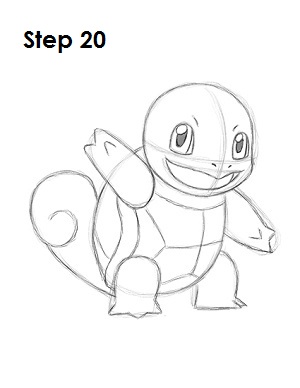 Step 20: That's it! You now have a nice sketch of Squirtle from Pokemon. You can stop at this quick drawing for a rough, sketchy look, or continue to the next step to go for a more finished look.