Page 2 of 4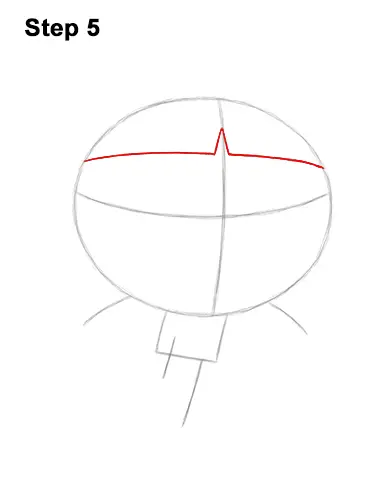 Step 5: Inside the big oval, close to the top edge, draw a long, horiontal line for Buttercup's bangs or fringe. Where the vertical construction line is, add an angled shape for a part on the bangs or fringe.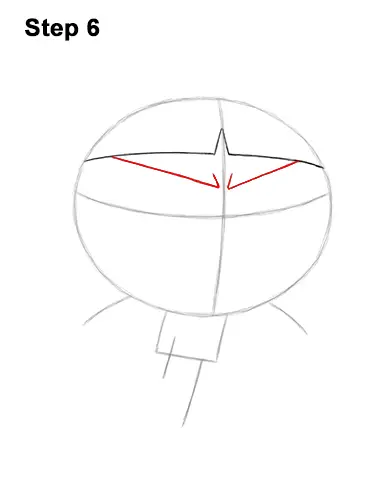 Step 6: Under the bangs, draw two long lines that slope down toward the middle for Buttercup's eyebrows. Angle the inner tips of the eyebrows so that they have a furrowed expression. Use the vertical construction line as a guide to space out the eyebrows.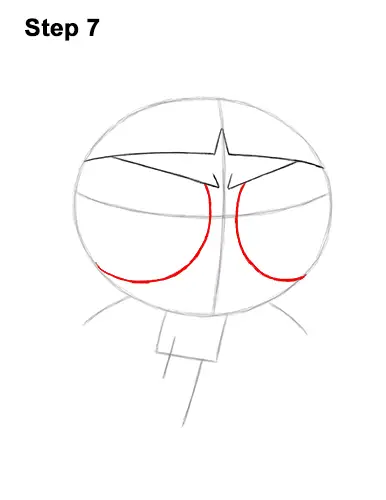 Step 7: Under the eyebrows, draw two huge, almost circle-like lines for Buttercup's eyes. Use the vertical construction line to help you place the lines and help you determine the space between them. The line on the right should be slightly smaller because of the way the head is turned.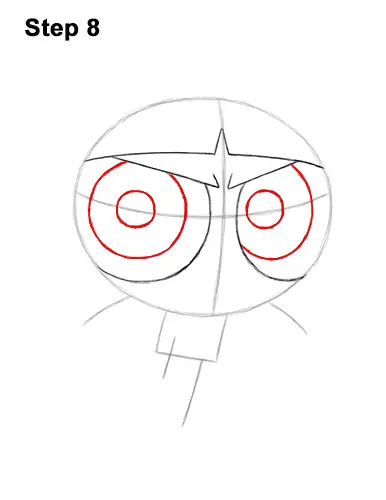 Step 8: Inside each eye, draw a big circular shape for Buttercup's pupils. Don't overlap the shape of the eyebrows as you draw these shapes. The pupil on the right should be thinner. Inside each pupil, draw a small circle for highlights. Draw these smaller circles along the path of the horizontal construction line.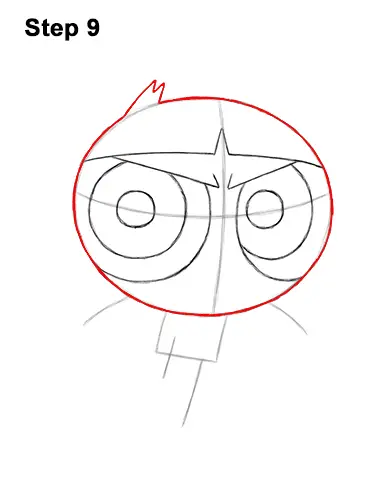 Step 9: Darken the big initial oval to create the shape of Buttercup's head. On the top, left side of the head, draw a small M-shaped line for a clump of hair.