Page 2 of 4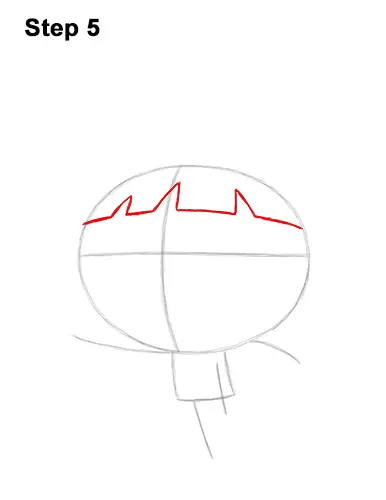 Step 5: Inside the big oval, close to the top edge, draw a long, jagged line for Blossom's bangs or fringe. This line is basically a horizontal line with three spike-like wedges along the shape. Use the construction lines as guides to help you place the bangs.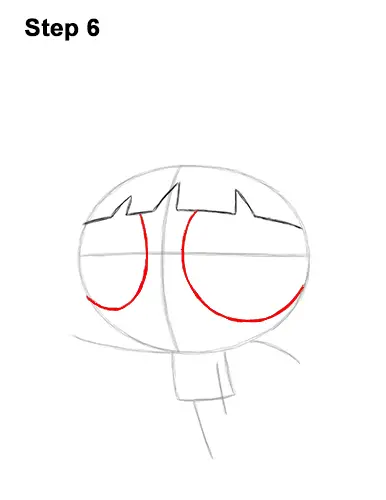 Step 6: Inside the head, draw two huge, almost circle-like lines for Blossom's eyes. Use the vertical construction line to help you place the lines and help you determine the space between them. The line on the left should be slightly smaller because of the way the head is turned.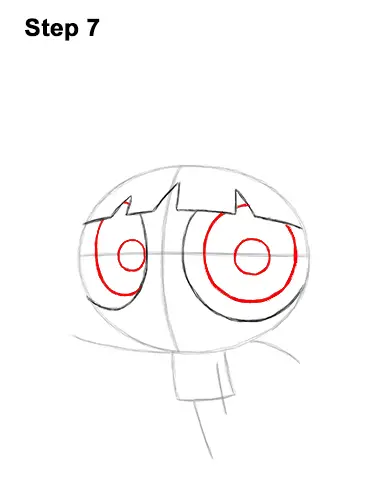 Step 7: Inside each eye, draw a big circular shape for Blossom's pupils. Don't overlap the shape of the bangs or fringe as you draw these shapes. The pupil on the left should be thinner. Inside each pupil, draw a small circle for highlight. Draw these smaller circles along the path of the horizontal construction line.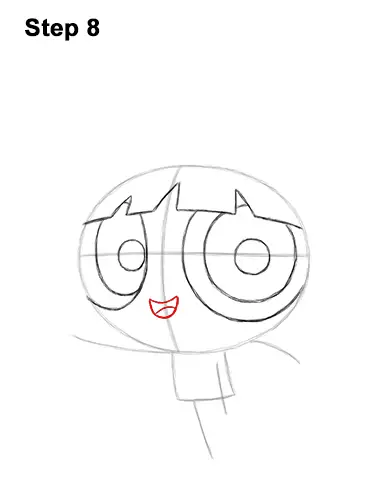 Step 8: Between the eyes, near the bottom, draw a small, curved shape for Blossom's open mouth. The shape should be similar to a crescent moon on its side. Draw the shape along the vertical construction line. Inside the mouth, draw a short, curved line for the tongue.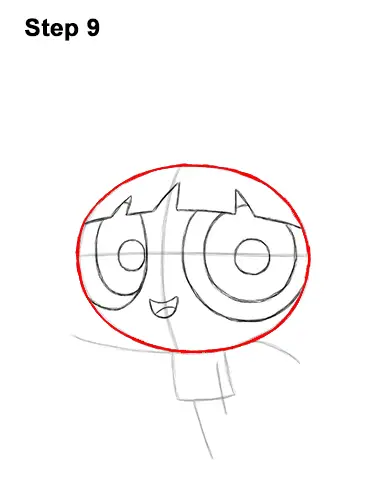 Step 9: Darken the big initial oval to create the shape of Blossom's head.