Page 2 of 5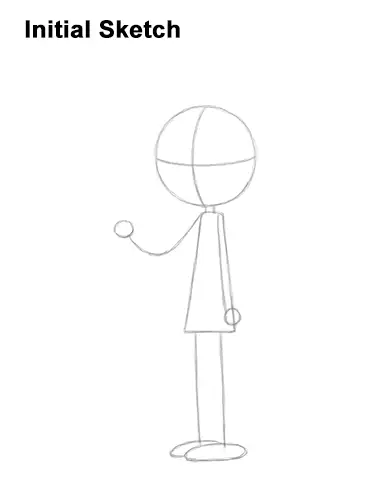 That's it for the guides! For the next steps, use darker lines for a more defined drawing.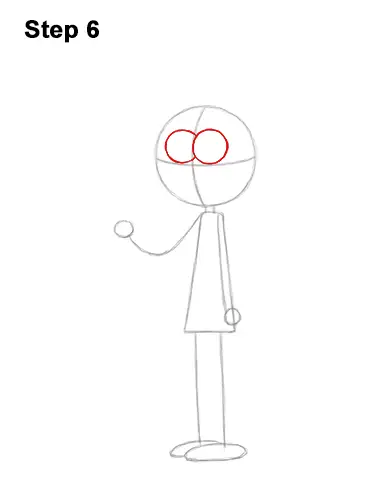 Step 6: Inside the head, directly on top of the horizontal construction line, draw two circles for Lori Loud's eyes. The eyes should be on either side of the vertical construction line. Pay attention to the size of the eyes in relation to the head. Use the initial construction lines as guides.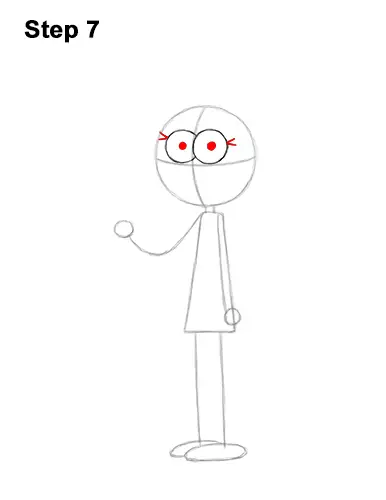 Step 7: Inside each eye, draw a big dot for Lori's pupils. On the side of each eye, draw two short lines for eyelashes.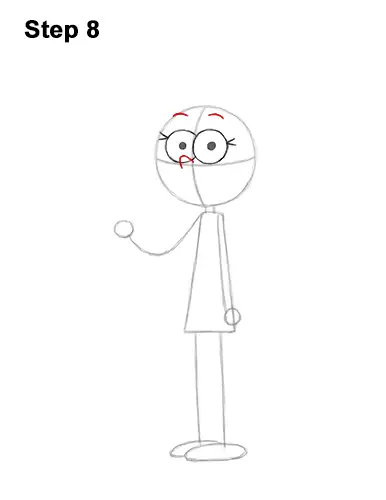 Step 8: Below the eye on the left, draw a small, curved line for Lori's nose. The nose should be similar to an upside-down letter U. Above the eyes, close to the top edge of the initial circle, draw two short, curved lines for the eyebrows.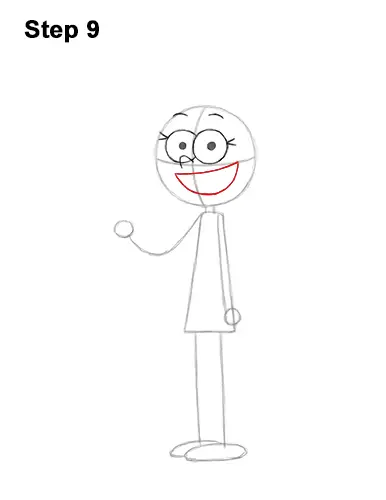 Step 9: On the lower half of the head, draw a big curved shape for the Lori's mouth. Use the initial lines as guides for the size and position of the open mouth. Loud House characters have big mouths, so the shape should be similar to a letter D on its side.