Page 3 of 4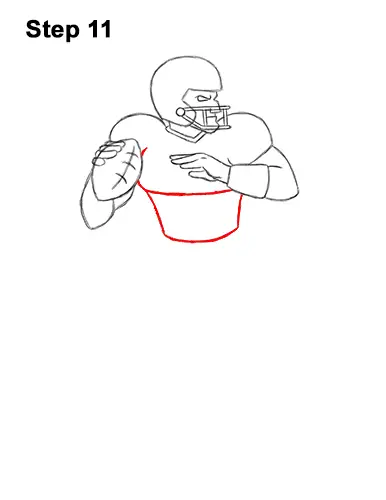 Step 11: Draw a long, horizontal line from the football to the arm on the right for the big chest. Sketch lightly at first. Darken the line when you get the shape and position right. Add the torso by drawing a long, vertical line under either side of the chest. Close off the shape of the quarterback's torso by drawing, a long, horizontal line at the bottom.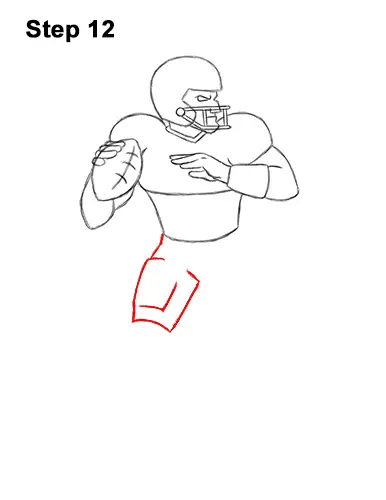 Step 12: Below the torso, on the left side, draw a line that slopes to the left for the quarterback's first leg. Make the leg thicker by drawing another sloping line on the right. Connect the lines at the bottom. Add a couple of lines inside the shape of the leg for the padding.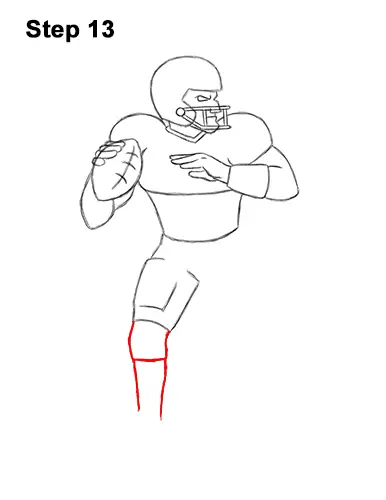 Step 13: Below the leg, draw a big, blocky shape for the kneepad. Below that, draw two long, vertical lines for the lower part of the quarterback's leg: the shin section.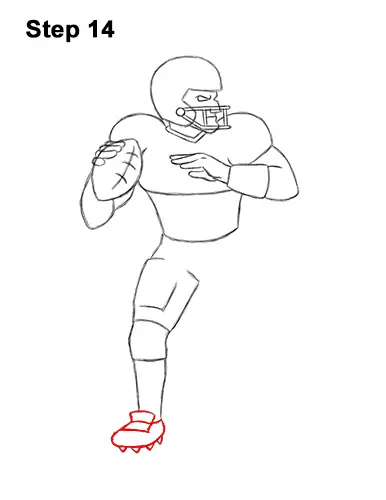 Step 14: At the bottom, draw the football player's shoe as a long, round shape. Add a wide arc at the top for the shoe's tongue. Add a square-like shape inside for the laces and a few V-shaped lines at the bottom for the cleats.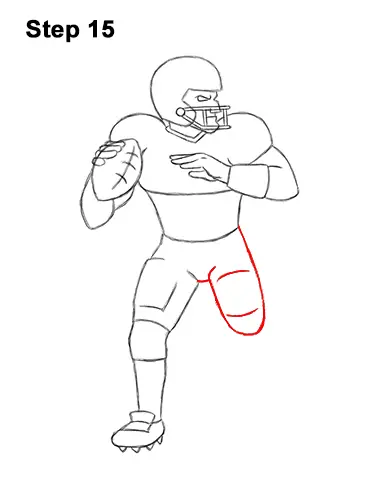 Step 15: Under the torso, on the right, draw a big U-shaped line for the top of the quarterback's other leg. Draw a couple of short, curved lines inside the leg for the padding.