Page 4 of 4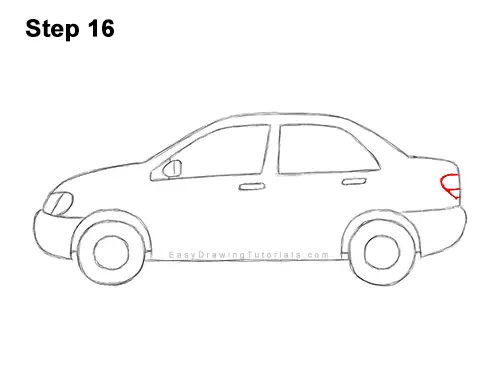 Step 16: Above the rear bumper, draw a curved shape with horizontal line through it for the car's tail light.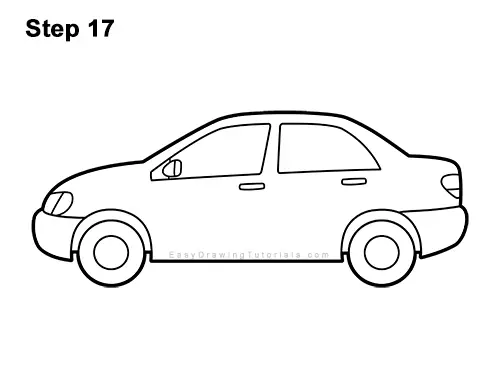 Step 17: Using a pen or marker, carefully draw over the lines to make your car drawing permanent. After the ink dries, get rid of every pencil mark with an eraser.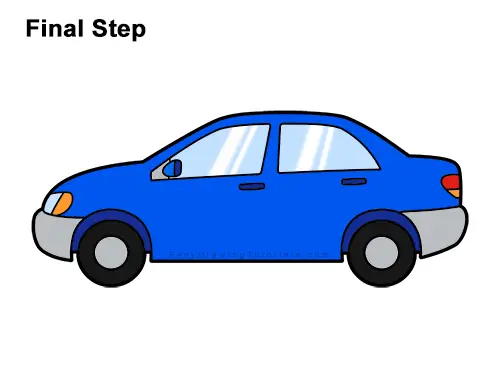 Final Step: Color your car drawing using colored pencils, markers or crayons! Color your car any way you'd like. For this look, use blue for the main body. Use dark blue for the section above the tires and for the door handles. Use gray for the bumpers and hubcaps. Color the windows light blue but leave a few streaks blank for reflection. Use black for the tires. Use yellow-orange and red for the lights. Don't forget to pause the video to draw at your own pace.
Thanks for visiting! Subscribe to the EasyDrawingTutorials YouTube Channel for a new tutorial every Sunday.

To learn how to draw animals, visit How2DrawAnimals.com.
RELATED TUTORIALS