Page 2 of 3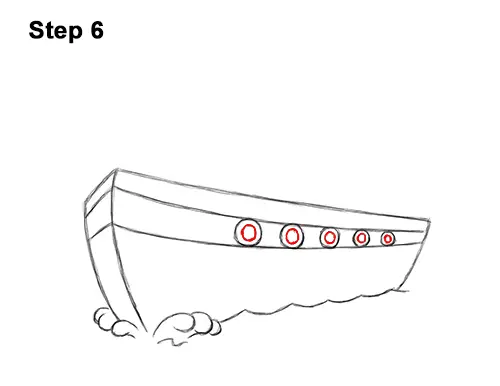 Step 6: Inside each circle, draw a smaller circle for the interior portion of the boat's windows.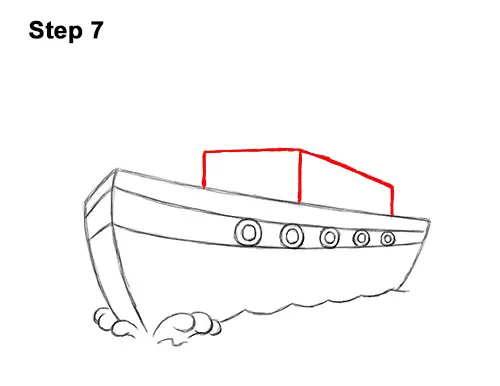 Step 7: At the top of the ship, near the middle, draw two vertical lines for the first part of the structure called the bridge. Add a shorter line on the right side for a total of three vertical lines. Close off the blocky shape at the top with a couple of horizontal lines.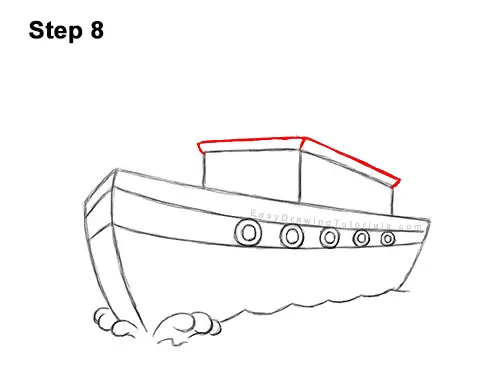 Step 8: On top of the bridge, draw a couple of lines for a thin roof. The roof should bend near the middle, and then slope down to the right.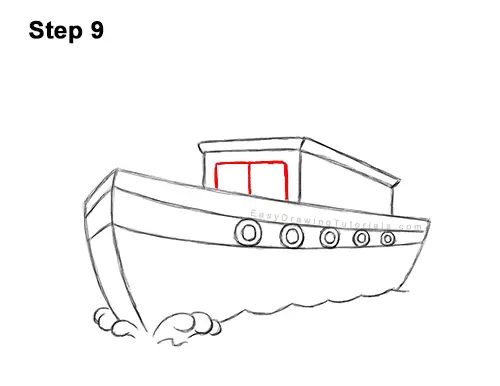 Step 9: At the front of the bridge, draw a rectangular shape with a line through the middle for the boat's front windows.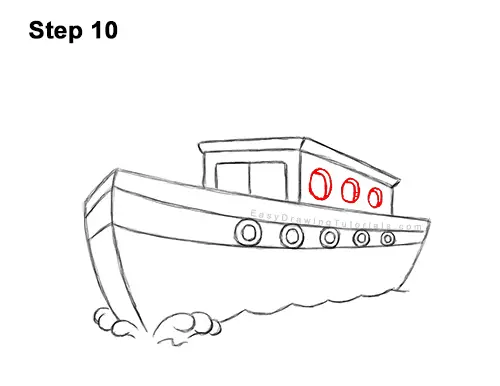 Step 10: On the right side of the bridge, draw three circles for more windows. Draw a short, curved line inside each circle to make the windows recessed.