Page 3 of 5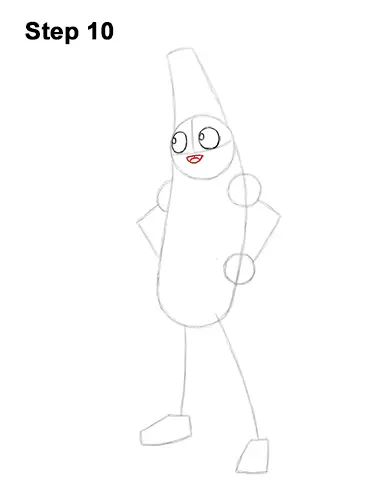 Step 10: Below the horizontal construction line, draw a small shape that's similar to the letter D on its side for this Fortnite character's mouth. Inside Peely's mouth, draw a curved line for the tongue.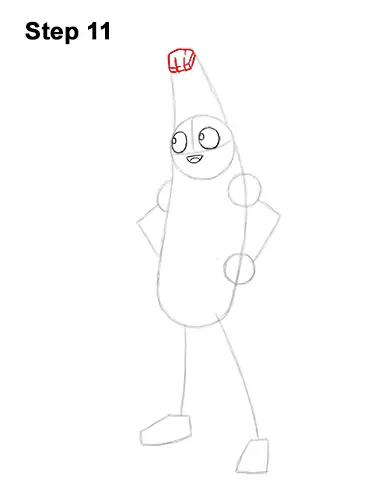 Step 11: At the top of Peely's head, draw a small square-like shape for the tip of the banana peel. Draw a couple of lines on the right side and at the bottom to make the shape more three-dimensional. Add a few small lines inside the shape for grooves.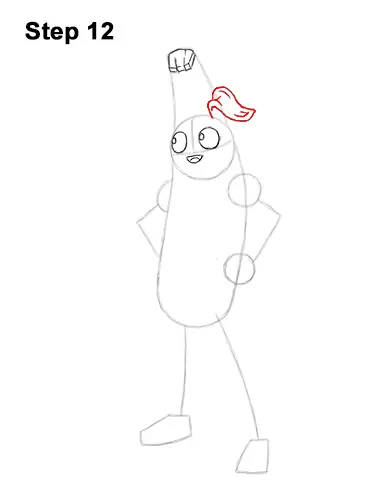 Step 12: Above the initial circle, on the right side, draw a curved shape for Peely's first peel. The peel is basically made up of two curved lines that slope to the right. Inside, draw a few lines to make the shape thicker.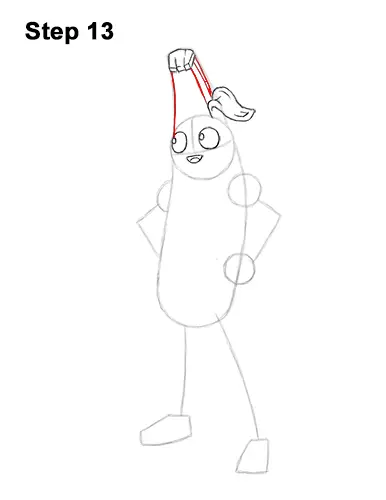 Step 13: Darken the initial lines above the initial circle to create the top of Peely's head. Add a line to the left to indicate where the peel was pulled down on this Fortnite character.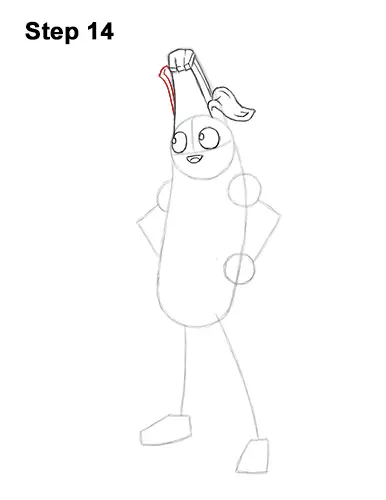 Step 14: Draw a curved line to the left of the head for a bit of the banana peel coming off Peely's head.