Page 4 of 6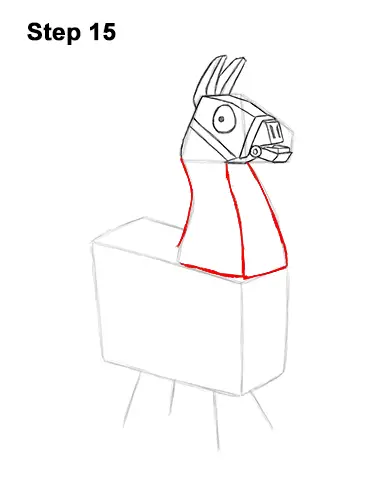 Step 15: Darken the initial lines to create the shape of the Fortnite llama piñata's neck. In the middle of the neck, draw another curved line to make the neck blockier and more three-dimensional.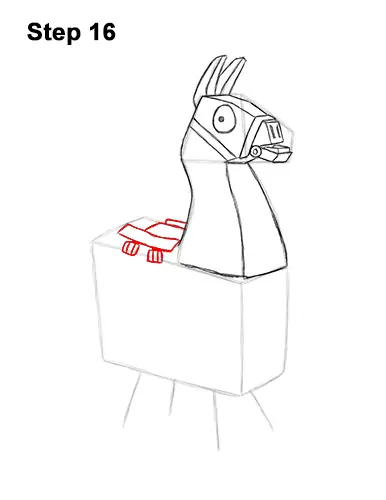 Step 16: To the left of the loot llama's neck, draw a series of rectangular shapes for the top part of the saddle. The main shapes should be long, but they should fit within the boundaries of the initial guides. Below the main shapes, draw two smaller, square-like shapes and add a couple of lines inside for the pinata's hinges.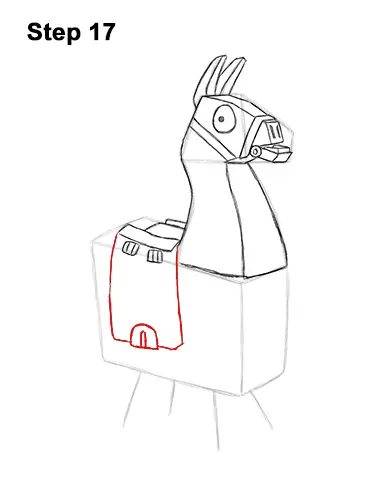 Step 17: Inside the body, near the left edge, draw a long, rectangular shape for the side of the loot llama's saddle. At the bottom, draw a small arc with an even smaller, thinner arc inside for the lock.
Step 18: Inside the side of the Fortnite loot llama's saddle, draw a smaller rectangle but don't overlap the hinges or the lock. Inside that rectangle, draw an arrow using a few angled lines.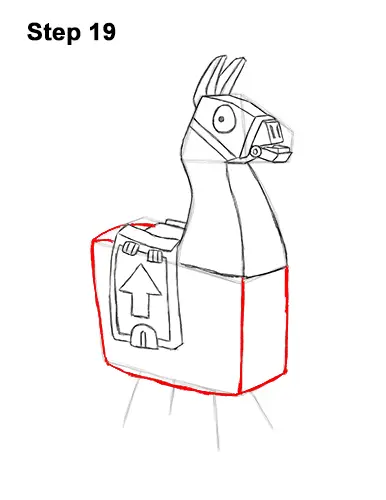 Step 19: Darken the initial guide lines to create the shape of loot llama pinata's body. Don't overlap the saddle and make the lines a bit curvier.