Page 2 of 3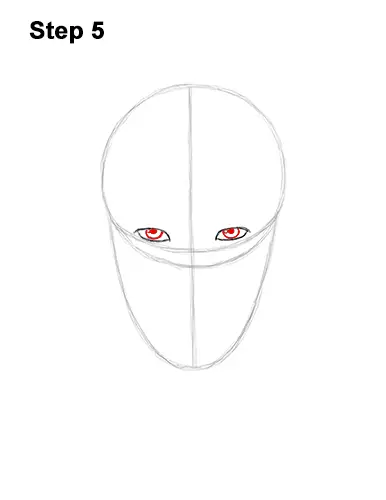 Step 5: Inside each eye, draw a small half-circle for iKONIK's irises. Inside each iris, off to the side, draw a tiny circle to represent glare or highlight. Inside each iris, at the top, draw a dot for the pupils.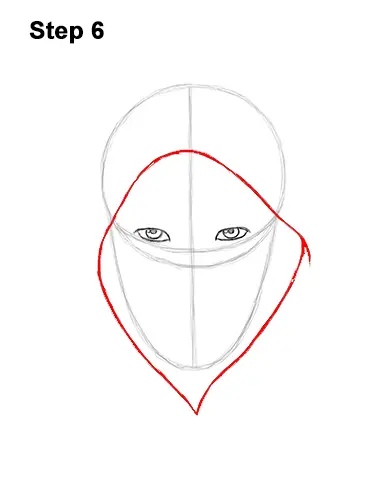 Step 6: Draw Ikonik's hood opening as a big, curved line around the lower part of the head. The top of this line should be curved. Place it near the middle of the initial circle guide. The sides should be wider than the initial guide lines, especially the right side. The bottom should be thin and pointy.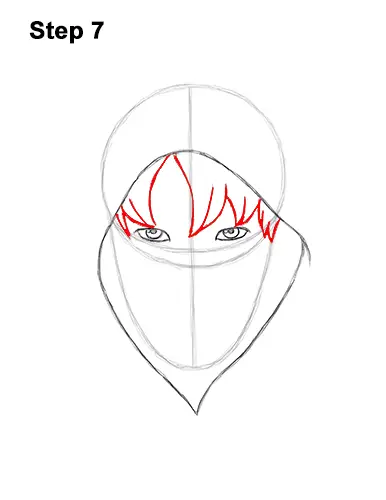 Step 7: Inside the shape of the hood, above the eyes, draw a series of curved, spike-like lines for the front part of Ikonik's hair or bangs. The hair should split on the left side. Don't draw each individual hair strand. Instead, draw thick, curved, V-shaped lines for the clumps of hair on this Fortnite character.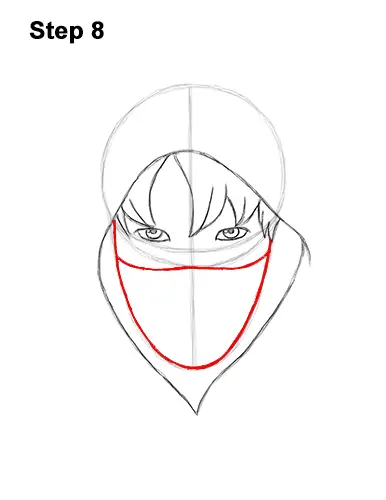 Step 8: Darken the initial U-shaped line to create iKONIK's jaw and chin. At the top, draw a horizontal, wavy line for the top part of the mask. Place this line along the lower edge of the initial circle guide.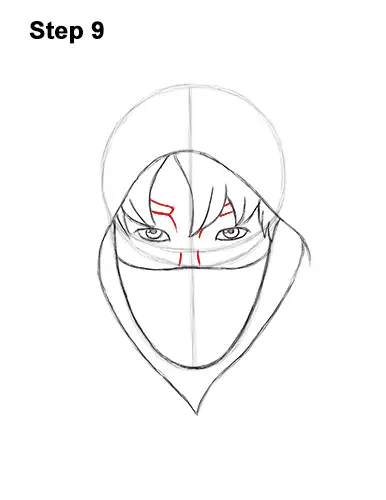 Step 9: Between the hair, draw a couple of thick, long shapes for the visible part of Ikonik's eyebrows. Between the eyes, draw a couple of curved vertical lines for the bridge of the nose.