Page 3 of 4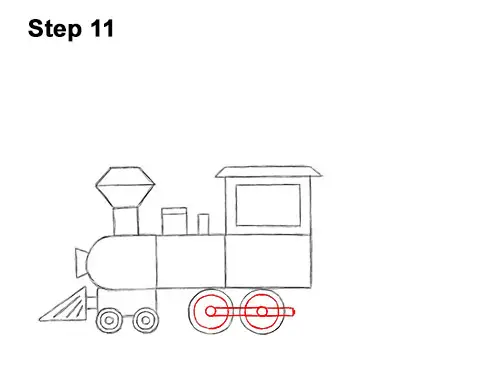 Step 11: Draw a small circle in the middle of the train's front wheel. Then draw a thin, long rectangle across both wheels. This thin rectangle is a rod that connects the wheels and makes them turn. Add a smaller circle inside each wheel. This smaller circle is the outer rim of the wheels. The rod should extend outside of the wheel on the right.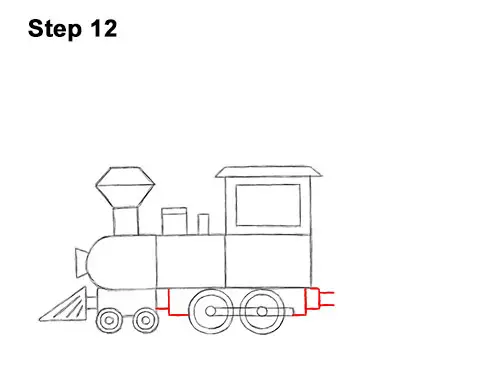 Step 12: On either side of the big circles, draw a series short lines for the base of the train's big wheels. You're basically drawing a big rectangle behind the wheels, so don't overlap the circular shapes.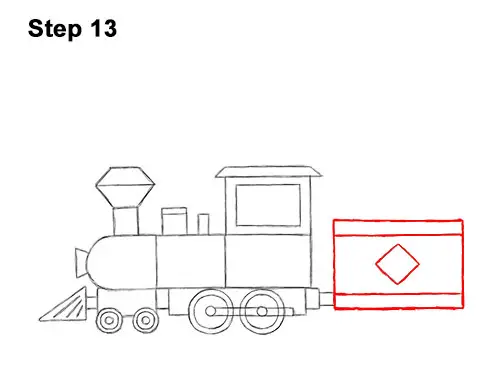 Step 13: to the right, draw a big rectangle for the boxcar that carries the coal to fuel the train. Sketch lightly at first. When you get the shape right, darken the lines. You can make your boxcar bigger or smaller. Draw a design inside the rectangle to decorate your boxcar. You can draw whatever you want. For a simple design like this one, draw a stripe at the top and bottom and a diamond in the middle.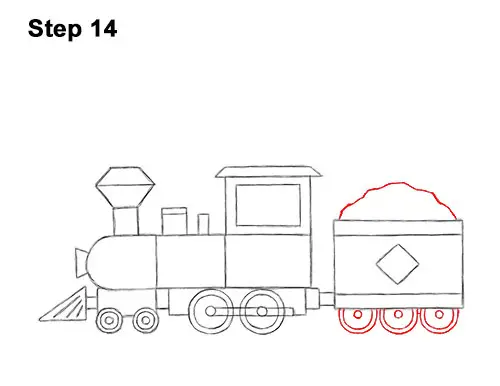 Step 14: Below the boxcar, draw three big half-circles for the wheels. At the top, draw a curved, wavy line for the mound of coal. Add a smaller circle inside each wheel too.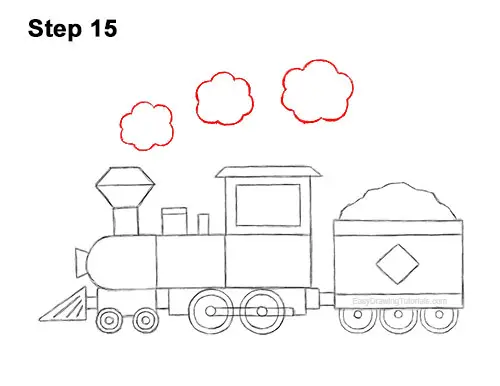 Step 15: Above the train's chimney and to the right, draw a series of clouds for the smoke. Use curved lines to draw the round puffs of smoke. Make them bigger the farther to the right they are.