Page 3 of 4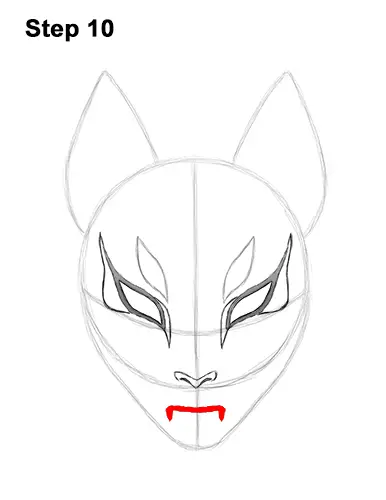 Step 10: Between the nose and the lower edge of the chin, draw a thick line for the mouth on Drift's mask. The line shouldn't be long, but it should be thick. Curve the sides of the line down.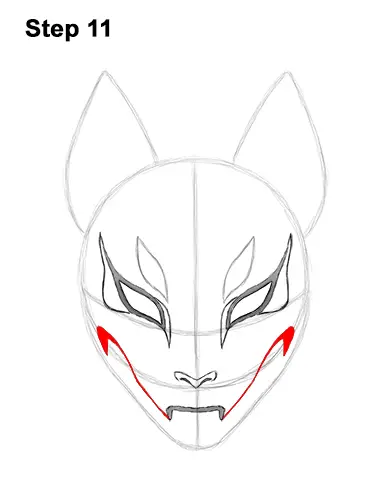 Step 11: Draw two long lines on the sides of Drift's mask for the sides of the mouth. The tops of these lines should be thick, and they should curve down. The tops should almost meet the detail on the eyes.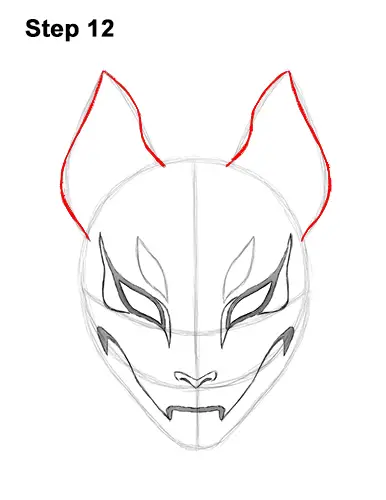 Step 12: Use the arcs on top of the head as guides to draw the ears on this Fortnite mask. Follow the basic path of the guides but make the sides curvier as you darken them. The inner sides of Drift's ears are especially curvy.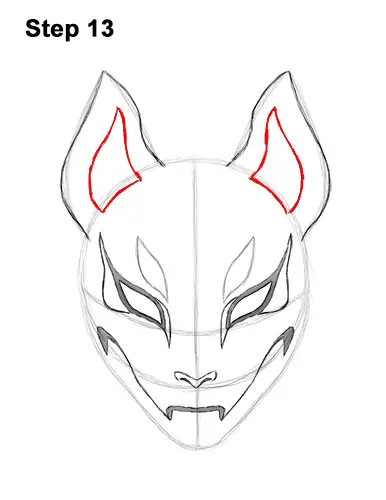 Step 13: Inside each of Drift's ears, draw a shape that's similar to the ears for the inner structure. The shapes should be similar to the outer ears, but the bottoms should close off with a line.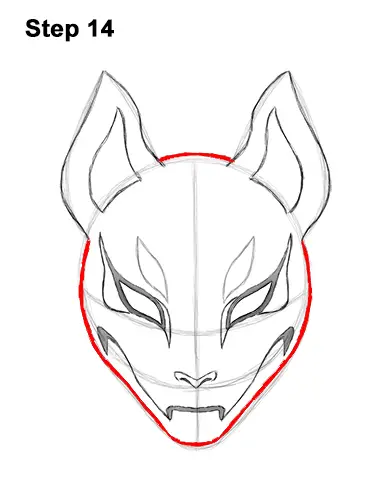 Step 14: Darken the outer edges of the initial guides to create the overall shape of Drift's mask. Don't overlap the shape of the ears as you draw the top of this Fortnite mask.