Page 4 of 4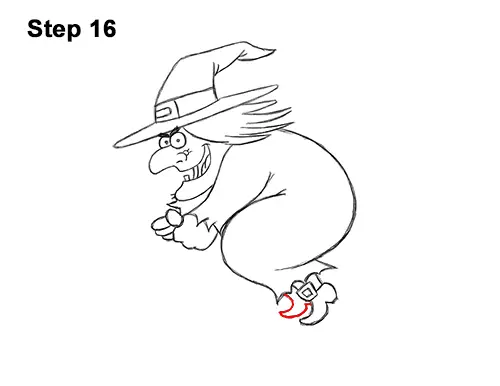 Step 16: Draw the outline of the witch's other shoe the same way as the first.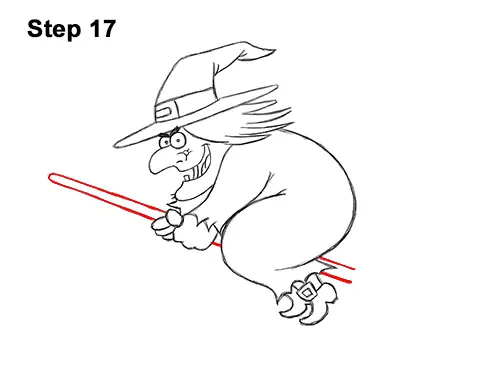 Step 17: Draw a couple of parallel lines across the lower part of the body for the broom handle. The handle should slope from the top, left side to the bottom, right side. Don't overlap the witch's body. Use a straight edge if you're having trouble drawing a straight line.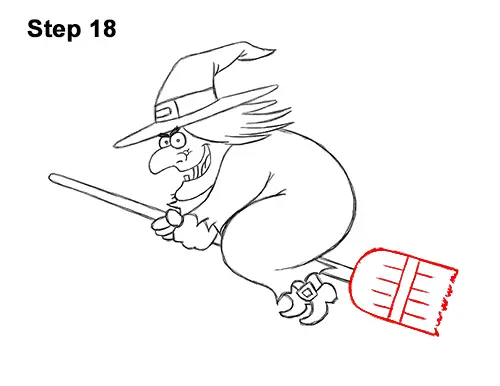 Step 18: Draw a rectangular shape on the lower, right side for the bottom part of the witch's broom. The right edge of the shape should be made up of jagged lines to simulate the broom's bristles. Inside, draw a few lines for the band holding the bristles and more lines for the bristles themselves.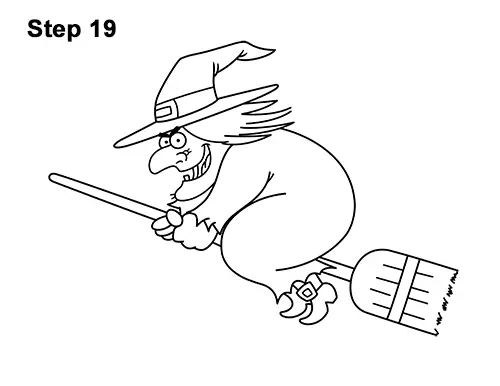 Step 19: Using a pen or marker, carefully go over the lines to make your flying witch drawing permanent. After inking, get rid of every pencil mark with an eraser.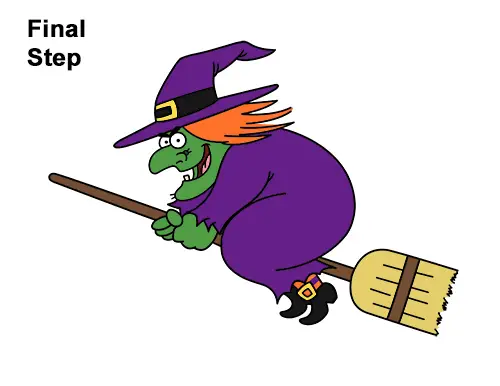 Final Step: Color your flying witch drawing using color pencils, markers or crayons! Use purple for the hat and dress. Use black for the hat band and the shoes. Use yellow for the hat and shoe buckles and orange for the hair. Use green for the witch's skin and dark red for the inside of the mouth. Use pink for the tongue, brown for the broom handle and light brown and yellow for the bristles.
Thanks for visiting! Subscribe to the EasyDrawingTutorials YouTube Channel for a new tutorial every Sunday.

To learn how to draw animals, visit How2DrawAnimals.com.
RELATED TUTORIALS