Page 2 of 3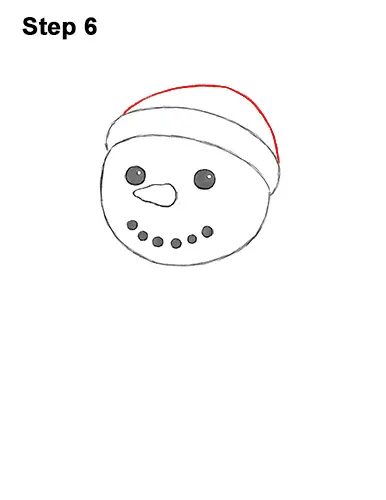 Step 6: Add a long, curved line above the base for the top portion of the snowman's hat.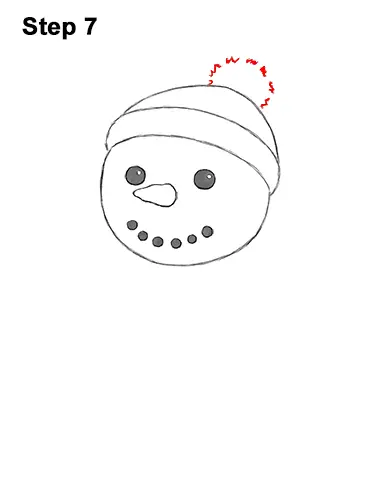 Step 7: At the top, draw a half- circle made up of short strokes for the hat's pom-pom.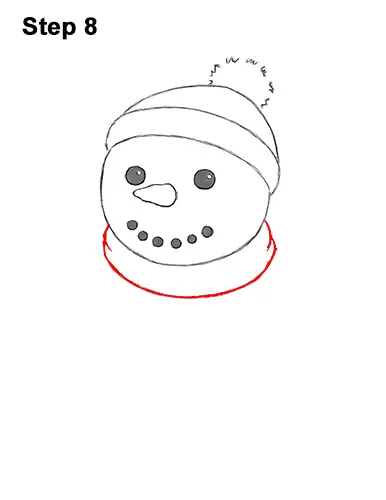 Step 8: Under the head, draw a long, curved line for the first part of the snowman's scarf. Close off the shape of the scarf by adding a couple of lines to the sides.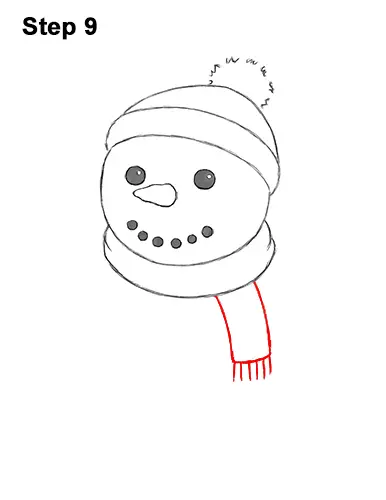 Step 9: Add the end of the scarf by first drawing a couple of long vertical lines on the bottom, right side. Close off the shape at the bottom and add a few short lines for the tassels.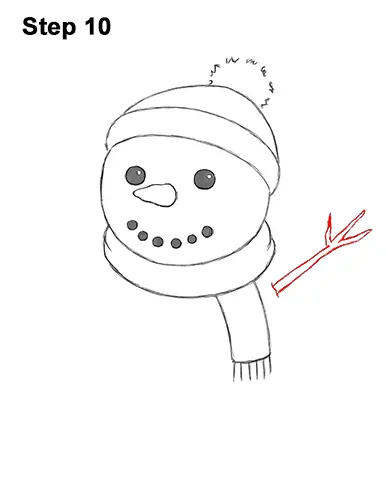 Step 10: To the right of the scarf, add the snowman's stick hand by drawing two long, sloping lines that come to a point. At the end, draw a couple more pointy shapes for the other fingers/branches.