Page 3 of 5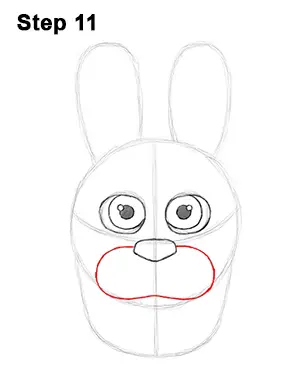 Step 11: Now draw Bonnie's muzzle using the bottom part of the original circle as a guide. The muzzle consists of a line that starts on the left side of the nose, then curves down and touches the lower edge of the original circle. The line then moves up a bit, then back down and touches the lower edge of the main circle again this time on the right. The line for Bonnie's muzzle then finally ends on the right side of the nose.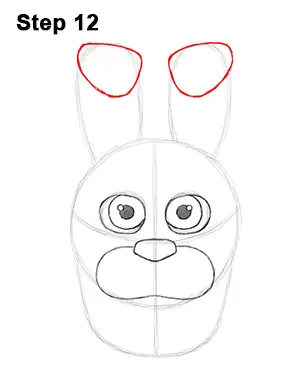 Step 12: Draw the tips of the ears by using the upside-down U shapes as guides. The tips of Bonnie's ears are folded down, and their shape is similar to a triangle with rounded corners. Try to draw both tips as symmetrical as possible.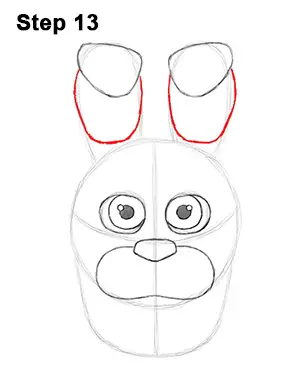 Step 13: Add the bottom of the ears by following the basic path of the upside-down U shapes. The bottom edge of Bonnie's ears should be a little higher than the top of the head.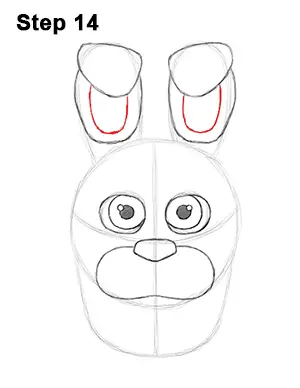 Step 14: Draw another small U-shaped line inside each ear for extra detail on Bonnie's inner ear structure.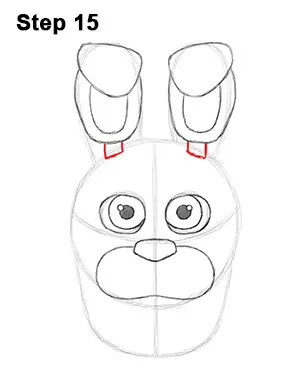 Step 15: Below each ear, draw a small shape to represent the metallic piece that connects Bonnie's ears to the head. The shape should be similar to a square that's missing the top part.