Page 4 of 5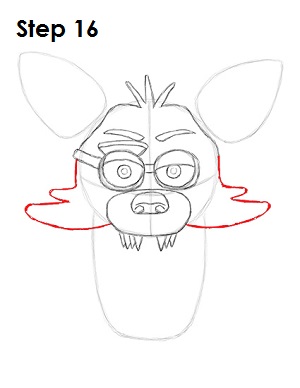 Step 16: Draw the sides of Foxy's head using a series of long, curved lines. The lines go out and form two sideways arcs, a small one at the top and a bigger one at the bottom. The lines should end at the muzzle.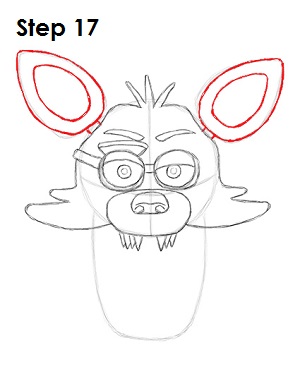 Step 17: Darken the shapes on top of the head to create Foxy's ears. Add a small similar shape inside each ear for the inner structure.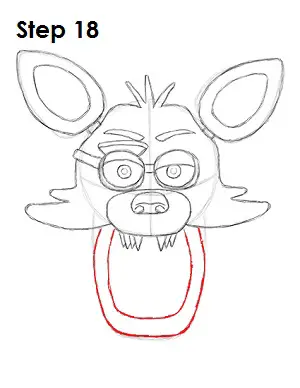 Step 18: Use the U-shaped line under the head as a guide to draw Foxy's lower jaw. Darken the line and add another similar-shaped line within the shape for the inside of the mouth.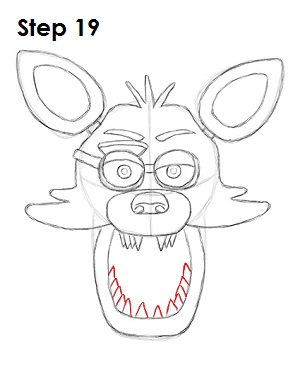 Step 19: Draw a series of small, pointy triangle-like shapes that line the bottom part of Foxy's mouth for the row of teeth at the bottom. The teeth closer to the front should overlap the teeth farther back.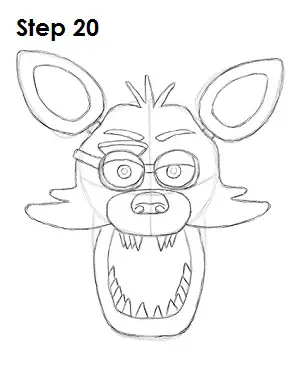 Step 20: That's it! You now have a nice sketch of Foxy from Five Nights at Freddy's. You can stop at this quick drawing for a rough, sketchy look or go for a more finished look by continuing to the next step.