Page 3 of 5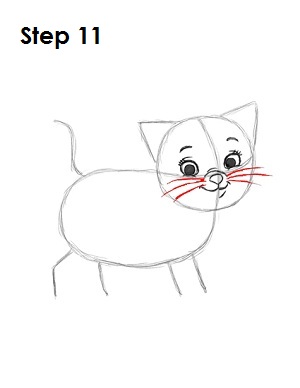 Step 11: Draw three long curved lines on either side of Marie's nose for her kitten whiskers.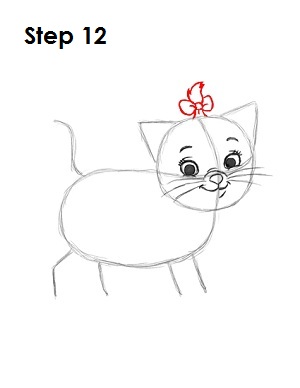 Step 12: Use a series of curved lines to draw a bow sitting on top of Marie's head. Draw a small clump of hair above the bow and the bottom part of the hair below the bow.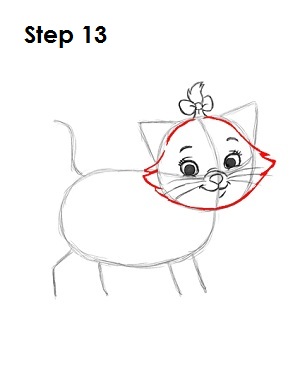 Step 13: Use the initial circle as a guide to draw Marie's head. On either side of her head draw a series of angled lines to represent the tufts of fur from her cheeks.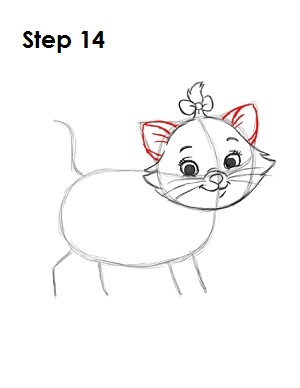 Step 14: Darken the shapes for Marie's cat ears using the initial triangles as guides. Make the ears bulge out to the sides a bit and draw a few lines within them for the structure.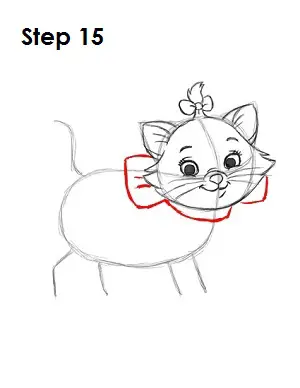 Step 15: Draw a curved line under Marie's head and a few lines on either side of her head for the bow around her neck. If you're just drawing Marie's head, you can stop here.